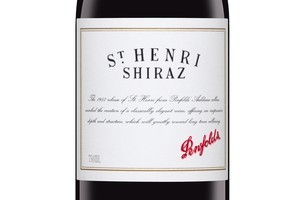 In the great tradition of our national game, there are names that command respect and awe for prowess, skill, strength and the sublime qualities that made them giants of rugby. Nepia, Jarden, Scott, Meads, Whineray, Clarke, Jones ... you can add your own names knowing that any list will always be contentious.
In the world of wine - especially New World wine countries (which includes almost every country that is not part of Europe) - there are a mere handful that attract international attention.
Penfolds - the Australian bastion of quality wines, especially reds - sits comfortably as a major player, thanks primarily to Penfolds Grange. It has placed them in the same league as very top wines of Old World countries, such as France, Italy, Spain and Germany.
That's the good news. The bad news is that when you develop such a reputation and stand tall, you attract a lot of attention and envy. There are always critics and circling naysayers.
One slip, one dud vintage, a hint of sloppiness and falling standards and the gates of hell will be opened and you'll be toast.
Penfolds can breathe easy. If their latest 2011 Icon and Luxury release is anything to go by, it's business as usual, and, if anything, standards are not just being maintained but the wines are getting better.
There are reasons for this. Avoiding the previous Australian obsession with throat-ripping, turbo-charged blockbusters, more attention is being paid to elegance and restraint.
"There's more attention to the use of oak and pulling the wines back a bit and making sure the best fruit is going to the appropriate wines," says Penfolds senior red winemaker Steve Lienert.
For example, says Lienert, the Penfolds St Henri Shiraz has often had between 5 per cent and 10 per cent cabernet sauvignon. Not so for the latest 2007 release, because the cabernet simply wasn't good enough.
Lienert is another reason the Penfolds brand seems bulletproof. He's been with the company since 1978, when he started as a youthful cellar hand. There's a place for history, tradition and loyalty - experience you can't buy.
2008 Penfolds Yattarna Chardonnay, $100
Expensive? Yes. Excellence in a chardonnay of this quality comes at a price. Dubbed "White Grange" by serious wine buffs, it combines superb fruit complexity with elegance and a creamy smooth finish.
2007 Penfolds St Henri Shiraz, $90
A personal favourite. A food wine, perfect with any meat or game. One-sixth the price of Grange, yet often achieving greater commercial success. As good as it gets.