Don is the editor of Thirst magazine.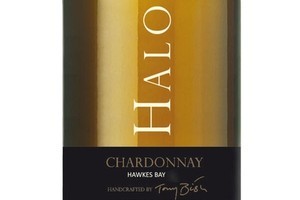 It's hard being a chardonnay drinker these days.
Part of the problem for this variety has been fashion. The boom in pinot gris has tempted many drinkers away, as has a resurgence in the numbers swilling sauvignon blanc, but some of the problem was self-inflicted, as well.
Certainly, the overuse of oak turned many off. Back in the 90s when chardonnay was at its peak, some winemakers tried to turn poor wine into something drinkable by covering up the fruit's shortfalls in a casing of oak. Some were so over-oaked that drinking them was like sucking a mantelpiece.
Now that winemakers are more judicious in their use of oak, maybe it's time to reassess this noble wine. After all, it is much more complex and three-dimensional than its rivals, pinot gris and sauvignon, and it's a great food wine but equally at home on its own.
Our great chardonnays will always be expensive, because they are worth it. Cloudy Bay, Kumeu River, Te Mata, Neudorf, Ata Rangi and the utterly brilliant Clearview will all reward your investment, while everyday examples like Delegat's (reserve label), Huntaway, Seifried and Trinity Hill are rewarding without breaking the bank.
What I love about chardonnay is its complexity. The flavours spectrum covers fruit, cream, toast and nuts, making it elegant, weighty and above all, oh so very drinkable.
Seifried Chardonnay, RRP $24.99
Lovely nose of hazelnut, spice and creamy peach. On the palate it's like having a ball of fruit on your tongue; peach, nectarine and passion fruit rolled up in a blanket of cream. Gorgeous stuff at a bargain price.
Sacred Hill Halo Chardonnay, RRP $24.99
Luscious, fat chardonnay from Hawkes Bay, packed with ripe stonefruit and nutty oak on the nose. Soft and rich on the palate, with broad, peachy notes and a rich buttered-toast element underneath. Like falling into silk sheets.