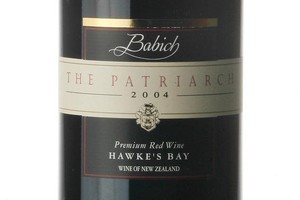 It's Easter, which means it's time for wine columnists to write another article about wines that go with chocolate. Yawn. Hopefully you've already sorted out the booze for your Easter lunch, as the shops are shut today, so there's little point in me boring you with humdrum food and wine matches.
However, there is a little thing called Anzac Day tomorrow, which will see many of us give up a leisurely lie-in to attend one of the country's many dawn parades in honour of those who have served their country. We have much to thank them for, and they have also had an impact on our wine industry.
Anzacs played a crucial role in thwarting a powerful prohibition movement. In 1919, Kiwis voted in favour of banning the production and sale of alcohol by a majority of 13,000 yet the votes of almost 40,000 troops overseas were still to be counted. It turned out fighting was thirsty work as more than 32,000 of these soldiers voted against prohibition, saving the country from going dry. Without those winning votes, many wineries like Corbans would not have been able to continue operating and well-known producers including Babich might not have formed.
Hawke's Bay has its own modern-day Anzac-made wine. Lieutenant Colonel Bob Newton spent 22 years in the Australian army, serving in Singapore, Kashmir and New Zealand. After a posting to Palmerston North, he teamed up with Marlborough's John Forrest to form Newton Forrest in the Gimblett Gravels. He'll be one of thousands getting up before the crack of dawn to make it to the 5.30am service at Hastings cenotaph tomorrow to pay his respects to his fellow servicemen and women.
In the meantime, Happy Easter - and remember to toast those 32,000 soldiers without whom we wouldn't be able to enjoy a glass of wine.
2010 Moana Park viognier ($19, Farro, Point Wines, Liquorland)
Nothing to do with dawn services but a good introduction to viognier. It has exotic spices, florality, and a squeeze of lime. It shows the slight oiliness of viognier with its naturally high alcohol (14 per cent) and low acidity but still manages balance. A good effort especially at the price.
2009 Mahi Ward Farm pinot gris 2009, Marlborough ($29.90, Liquor King, Fine Wine Delivery Co)
Sometimes water has more character than pinot gris - but not this one. It's gris with guts: savoury, robust and textural. On the nose you'll get whiffs of nuts, baked apple and even a hint of tomato soup. The finish is fresh and clean.
Babich The Patriarch 2009, Hawke's Bay ($59.95, Point Wines, Glengarry, Caro's)
One year after Gallipoli, Josip Babich founded Babich wines and this wine is made in his memory. He'd probably be stoked with the result if he were still around to drink it. It's concentrated, fine and elegant. There are sweet cassis and plum fruit on the nose with the cabernet franc grape adding a lifted herbal note. Finely tuned oak and tannins give a harmonious finish.