Advertising restrictions mean media promotion of New Zealand wines is sometimes left a little wanting.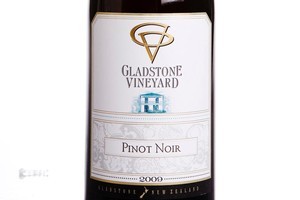 Fancy a glass of beaujolais with your breakfast? That's what one British wine bar chain suggested in an advert before it was banned by the country's Advertising Standards Authority (ASA) for encouraging irresponsible drinking. While wine at the crack of dawn is not something I'd generally recommend, alcohol advertising has to stick to pretty strict guidelines, just one of the challenges faced by wineries wishing to wax lyrical about their wares.
The ad that fell foul of the ASA was an email from Corney & Barrow to its customers, inviting them to "Forget boring team meetings in the office... We guarantee your meeting minutes will be taken to a whole new level!", which the ASA claimed could lead people to adopt styles of drinking that were unwise. Corney & Barrow countered that it was just a small glass of wine and a single event.
As in Britain and many other countries, our alcohol advertising has to adhere to standards of social responsibility set down in New Zealand's Liquor Advertising Code.
"The self governing guidelines (LAPS) are fair but quite conservative," comments Yealands Estate's Michael Wentworth. "I once was involved developing a campaign and the restrictions in terms of the imagery were quite tight. For instance you couldn't show people having a great time, as this inferred that the wine had contributed to a change in mood."
In adverts, drinking has to be portrayed as incidental to rather than the instigator of convivial social environments or linked with success. This is a particularly tricky area for products such as sparkling wine and champagne with their celebratory and aspirational associations.
Packaging is also policed for its potential to appeal to minors, a widely embraced principle that saw a cartoon rat on the "Ratatouille" wine label, inspired by the Disney film, withdrawn in the States.
Looking through the complaints to the ASA over the past 12 months, it's clear that those advertising wine are being very careful in what they portray. The only objection that I saw that was upheld was over a retailer's pricing claims.
Many of the complaints seemed to come from the same source, a few were from folk who'd mistakenly thought they'd spied a wine ad aired on TV outside the 8.30pm to 6am window they're permitted and a number confused editorial content with adverts.
Though the guidelines might deter some wine companies from using this form of publicity, we don't see as much advertising for wines as for other alcoholic beverages, largely because many simply don't have the money for it. When they do, staples such as attractive people sharing a social glass make many far from memorable.
"To be honest, wine advertising in the past has been pretty boring," says Rachael Carter from the Soho wine label, which has adopted sexy and sophisticated imagery that sets its own ads apart. "To me an advert has to excite and create an idea in your mind that you should be drinking this product. You can have a great, inviting advert, but you also need to show quality, reflected in the way the advert is shot, which has certainly worked for us."
Corney & Barrow may have overstepped the mark, but it would be nice to see the originality in our wine advertising that is already evident in the product.
SELF-PROMOTERS
CLASSY CHARDONNAY
River Farm Godfrey Road Marlborough Chardonnay 2009 $29
Concentration and class combine in this vibrantly fruited chardonnay, with its notes of peach and citrus over a toasty biscuity undercurrent. (From Herne Bay Cellars, Fine Wine Delivery Company, Cellar Select, Point Wines.)
PRIMO PINOT GRIS
Kairos Wild Barrique Ferment Pinot Gris 2009 $32
A seriously good gris from the new wine label of Master of Wine Stephen Bennett,this is a dry, rich and textural example showcasing what's great about gris. (From Fine Wine Delivery Company, Accent on Wine, Point Wines, La Cantina, Wine Vault.)
PERFUMED PINOT
Gladstone Vineyard Gladstone Pinot Noir 2009 $42.99
Another delicious vintage of pinot noir from the Wairarapa estate, this is silky and refined, with layers of tangy cherry fruit, savoury gamey strands, lifted rose-like florals and exotic spice. (Fine Wine Delivery Company, Glengarry, Farro Fresh.)