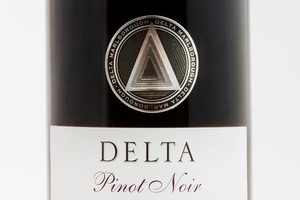 The media attention surrounding Prince William's trip to Christchurch and Greymouth was almost as big as the circus over pint-sized pop star Justin Bieber's New Zealand tour. William clearly has his royal priorities right, jetting in to boost the morale of those affected by the recent events rather than worrying about flower arrangements and seating plans for his upcoming wedding.
It is a shame the world of PR is more concerned with the royal nuptials than current world events, with food and drink companies tenuously linking their products to the Kate and Wills extravaganza.
This week, there have been press releases promoting Union Jack cakes, "William" and "Kate" cocktails, and innumerable wine suggestions for the big day, including an English sparkler produced just three miles from the Middleton's home. Delete is becoming an over-used button.
No doubt, there will be plenty of bubbly offers in the run-up to the wedding if you want to celebrate. However, there's still plenty of drinking to be done, which will help those affected by the quake.
Too many wineries to name individually have held auctions, tastings and dinners to raise money since the February 22 earthquake. You can still drink and donate if you buy a bottle of Pegasus Bay or Main Divide. They'll donate $1 for each bottle sold; fellow Waipara producer Black Estate will give $50 to the Red Cross appeal for each case purchased; Wanaka's Rippon Estate have magnums of Sagesse, a special release 2006 pinot noir for $245, with all proceeds going to the appeal, and it's the last few days of Te Mata's silent auction to win a 9-litre bottle of top wine, Coleraine. There are also a few tickets left for a fundraising degustation dinner at Waiheke's Te Whau Vineyard restaurant on April 1.
Delta Pinot Noir 2009, Marlborough ($25, Glengarry, Wine & More)
You don't hear great value and pinot noir in the same sentence very often, but today is an exception. It has pure plum skin flavours and an attractive soluble aspirin note, if you can imagine aspirin being attractive.
Pegasus Bay Riesling 2009, Waipara ($27.95 from Fine Wine Delivery Co, New World)
Complex and weighty, with lots of zesty orange and spice notes. It is deliciously intense and leaves you salivating for more.
Bollinger Special Cuvee NV, Champagne ($119.95, Glengarry, Liquorland Parnell)
I will be celebrating a significant birthday next week, and the last thing I need is wine, but Bollinger - even the non-vintage style - is always welcome. It combines power from the pinot noir component, with finesse from the chardonnay in the blend. Very classy.
* Find the wine aisle confusing? Rebecca Gibb's Introduction to Wine course demystifies the world of wine in a relaxed setting. Swirl, sniff and slurp your way through the major grape varieties and wine regions of the world at The Wine Vault, Grey Lynn, on Saturday, April 9, from 11am to 3.30pm. Rebecca is offering Detours readers a huge 40 per cent discount on the course: $99 includes eight wines, a two-course lunch and booklet to take home.
See the special offer page here.
We have one place on the wine course to give away. To enter, email your name and contact details to detours@heraldonsunday by 5pm, Thursday, March 31. Entrants must be 18 or over.