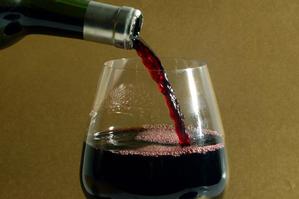 You've heard of turning water into wine - how about turning wine into vinegar?
A Tauranga food company believes it may have hit on a use for the country's wine glut, with a white balsamic vinegar made from sauvignon blanc grapes.
Newly established AvoHealth's white balsamic and avocado oil salad dressing is one of a range of products it plans to launch in Europe.
White balsamic is not new, but founders Chris Nathan and Andrew Logan said no one had made it from sauvignon blanc nor mixed it with extra virgin avocado oil.
Claiming it as a solution for the winegrowers of Marlborough might be an overstatement but "we think it's a lucky message to have", Logan said.
The New Zealand wine industry has suffered from oversupply in the past two seasons, forcing it to unload unprecedented amounts of cheap bulk wine on to the international market.
New Zealand Winegrowers chief executive Philip Gregan said the wine surplus had given rise to "considerable product innovation".
An example was sparkling sauvignon blanc, which was popular over summer, and he put the white balsamic in the same category. However, he didn't expect it to account for large amounts of the industry's production because it came down to price. The 2010 harvest was set to be lower than last year.
Chef and Herald on Sunday food writer Paul Jobin said making white balsamic from sauvignon blanc was "a newie". The issue would be educating foodies on how to use it.