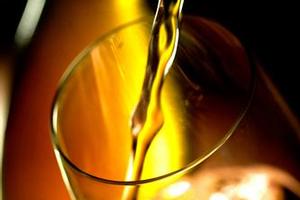 Five winegrowers specialising in five separate grape varieties have joined forces to market their brands to the world's fussiest wine drinkers.
It is the latest effort in a series of initiatives to develop New Zealand's reputation as a producer of top wines other than sauvignon blanc.
The Specialist Winegrowers of New Zealand has been established by five boutique wineries passionate about making the best possible drop from their chosen varieties.
In the case of Nick Nobilo it is gewurtztraminer, grown at his Vinoptima winery in Gisborne.
Chris Canning of The Hay Paddock specialises in syrah from Waiheke Island, while fellow Waiheke winemaker Mike Spratt of Destiny Bay Wines makes Bordeaux blends.
The other members are Daniel and Adele Le Brun of No 1 Family Estate who aim to make top methode traditionelle, and Steve Farquharson of Central Otago pinot noir maker Wooing Tree.
It follows projects such as the High-End Initiative, a group of top wineries led by Hawkes Bay's Craggy Range, which has partnered with New Zealand Trade and Enterprise to target the "ultra-premium" American wine market.
New Zealand's international reputation for wine is dominated by sauvignon blanc with a sideline in pinot noir, and many overseas wine enthusiasts do not perceive us as makers of top shelf wine.
The Specialist Winegrowers are also positioning themselves as ultra-premium.
"We're very much in that $40 to well over $100 category," The Hay Paddock's Canning said.
The difference was that the specialist group focused on five different varieties and so were not competing with each other. "I'm selling Nick Nobilo's wines as enthusiastically as I'm selling my own."
Nobilo, who set up Vinoptima in 2000 after his family company Nobilo Wines was sold to BRL Hardy, said he was also part of the High-End Initiative.
Both groups were aiming at wine connoisseurs, top restaurants and specialty retailers. For example, Vinoptima gewurtzraminer was sold in British celebrity chef Heston Blumenthal's eaterie The Fat Duck.
"This is very exclusive and very high end, this is the pinnacle of brands."
While the wineries would develop the specialist concept through their existing channels, joining forces opened doors.
"As a group we've got much more marketing power to go to these international markets rather than doing it individually," Nobilo said.
Canning said the group could reach new channels that weren't willing to deal with small producers on a single brand basis.