Black ice is also plaguing roads around the lower South Island. The Queenstown Lakes District Council said main routes around the district have ice on the roads and have been gritted. The Crown Range is open, but chains are required and towing vehicles are prohibited. The Fire Service said there had been several minor accidents in Dunedin overnight due to ice on the roads. Police are urging motorists to stay off the roads unless necessary.
Latest NZH Video
Source: C-SPAN / AP John McCain was among the Republicans to vote against the 'skinny' repeal of the Affordable Care Act.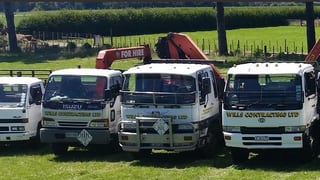 28 Jul, 2017 6:28pm
2 minutes to read
The ad suggested one man's wife would need professional services to lift her breasts.