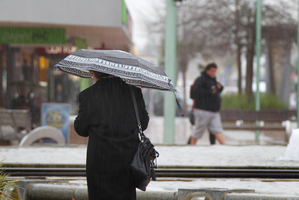 Rainy weather dampening the start of the school holidays could be gone by the middle of the week for most areas, forecasters predict.
MetService said an area of low pressure over the North Island, which could bring some thunderstorms, was likely to be clear by Wednesday, making way for dry, fine conditions and warmer temperatures.
Meteorologist John Law said temperatures were forecast to climb into the high teens and low twenties by the middle of the week.
"High pressure builds across the North Island for Tuesday, bringing fine weather for much of the country."
Despite this, some unlucky South Islanders would still be caught up in dreary conditions.
"Although there is some fine, warm weather in store for the east of the South Island, there will be some very wet weather pushing into the west - so it is worth keeping an eye on the forecasts and warnings through the week."
Heavy rainfall was expected in Westland and Buller for the second half of the week.
Canterbury and Otago would also see wet weather, with patchy downfalls and warmer temperatures forecast in the two regions.
- APNZ