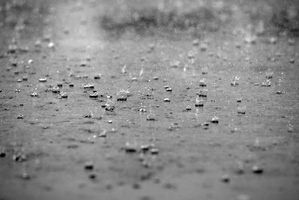 Heavy rain is falling over the north and west of the South Island, prompting warnings of possible slips and flooding.
MetService has issued a heavy rain warning for Westland and Nelson, as a front lying over Westland this morning is expected to move east over the upper South Island this afternoon. The front is preceded by moist northerlies, bringing rain to the western and northern parts of the South Island.
In the nine hours from 9am, 60-80mm is forecast in the ranges west of Motueka.
Heavy rain falling in Westland should ease early this afternoon, with 30-40mm expected in the five hours from 9am.
MetService advised people in these areas that rivers and streams may rise rapidly, and surface flooding and slips are possible.
Rain has eased in Otago and Fiordland and warnings have been lifted.
Heavy rain is also expected this morning and early afternoon for the headwaters of the Canterbury lakes and rivers, and the ranges of Westland and Buller north of Otira.
The Richmond and Bryant Ranges are also likely to receive heavy rain through to tonight.
The front is expected to stall about Taranaki, bringing a period of heavy rain to the region this evening and tomorrow morning.
- nzherald.co.nz