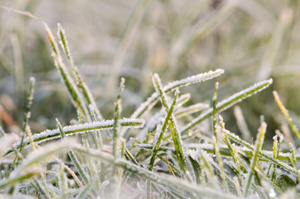 Frosts and sub-zero temperatures have been recorded across New Zealand in what forecasters are labelling the coldest morning of the year.
Weatherwatch.co.nz forecaster Philip Duncan said frosts had been recorded in most places across New Zealand, with the exception of the east coast of the North Island.
One person from Kaiwaka in Northland had recorded a temperature of -1.1 degrees at 6am this morning, he said.
Further south the frosts were heavier and more widespread.
Otorohanga resident Lisa Ormsby woke up to a "white blanket" on the ground outside.
Frosts were reported in Manawatu, Timaru, parts of Christchurch and inland areas like Oxford with temperatures around -2 and -3 in some places.
A large high over the country has helped bring some of the coldest weather so far this year.
Mr Duncan said the high was on the move and would be centred east of New Zealand over the next few days.
That could make the weather milder in most areas, as a light north east flow raises daytime highs by one to two degrees, he said.
"Next week is looking significantly milder, especially at night, as rain clouds from a Tasman Sea low move in."