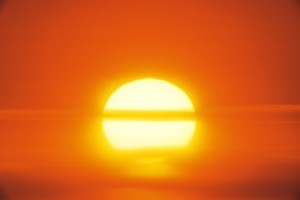 The next two weeks of weather will be very important for New Zealanders as the school holidays kick off, Easter Weekend approaches and we commemorate Anzac Day.
This Monday is set to be cold and very windy across a number of regions as a low deepens to the east and a big high moves in from the west.
The squash zone between these two systems will dredge up polar air from fairly near Antarctica giving some regions a cold start to the week. This map here shows why it's going to be cold and windy.
But the good news for holidaymakers is that a large high will push in from the west by Tuesday. With the cold air coming up over the country on Monday then the settling conditions with the big high on Tuesday it's possible we may have a few light frosts in sheltered places south of Taupo. It should be short lived though, with the high bringing slightly warmer weather as the week progresses.
This high is our third big one this month and next week another high looks likely to move in - this one coming in from the south west to cover the South Island, while a potential sub-tropical low bubbles up in the north.
Easter weather looks like it will be warm and dry to start with, then showery and perhaps cool to end with.
Check out our official long range Easter forecast for New Zealand here.
As we do every year we'll exclusively include a travel forecast by Thursday which means if you're driving, flying or going by sea you'll know what travel conditions to expect weatherwise on Thursday/Friday then returning on Monday/Tuesday.
Basically for Easter we can expect a sunny start with warm northerlies (on the tail end of this weeks incoming high, which by Easter will be outgoing). A low in the Southern Ocean may surge up into the eastern Tasman Sea (off the West Coast) which will send a cold front up the country overnight Saturday and into Sunday. That front will weaken as it heads north but showers could make it right up to the Bay of Islands on Easter Sunday.
By Monday conditions ease everywhere but lingering showers are possible - and if that sub-tropical low does eventuate we may see even more rain.
While we're still a couple days out from having a more concrete forecast there is one thing I'm sure of - the weather pattern is becoming increasingly changeable around the country...a sure sign that Autumn is now locked in.