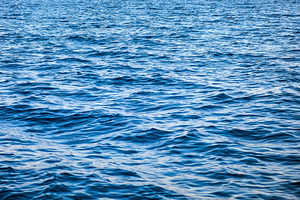 Two men who swam 500 metres to safety from their small runabout off the Gisborne coast have prompted police to express concern about causing unnecessary searches.
Their 14-foot aluminium craft was found partially submerged yesterday afternoon (Sunday) by a passing fishing boat skipper, who began a search and contacted police. Coastguard was also called in.
The men had abandoned their boat on Friday afternoon.
Police are still to speak to the two men, who work in the forest and are out of telephone contact.
"We're still to get exact details of what happened," said Sergeant Greg Lexmond.
"We've been told that two men went for a diving trip on Friday evening.
"A relative told us they got into trouble somewhere in the Tuahine Point area and had to swim back to shore," he said.
The crew of the fishing boat Touchwood found the abandoned dinghy about 1.5 nautical miles off the point about 2pm yesterday.
"We called police immediately and started a search ourselves, thinking there might have been people from the boat in the water," said Touchwood skipper Dave Wallace.
"We searched for about an hour, had a good look around but found no sign of anyone. So we took the boat in tow and brought it into the harbour boat ramp."
The dinghy, which was thought to be quite new, had an almost-new outboard motor on it and dive gear inside.
"There was also a catch-bag with 30 to 40 kina in the boat," Mr Wallace said.
"We'd like to know what the story is with it, and what happened to the people in it."
Mr Wallace said he was concerned when he found the outboard motor was in gear.
Police called in the coastguard to take part in the search once the crew of Touchwood had sounded the alarm.
"The Coastguard boat searched the area for about two hours and found no sign of anyone in the water," Mr Lexmond said.
"We also visited all the known boat launching sites around the Gisborne area and could find no sign of any vehicles and trailers left unaccounted for," he said.
It remained a mystery just how the craft had come to grief.
"We found some of the answers this morning as a result of our inquiries," Mr Lexmond said.
Police do not know yet if the boat broke down or was swamped by waves.
"We intend to speak to the two men when they get back from work tonight," he said.
Police are concerned the men did not report what happened to them.
"A number of people yesterday wasted a lot of time trying to find people who weren't missing," he said.
"The men also left a boat out there that created a hazard to other vessels."
- The Gisborne Herald