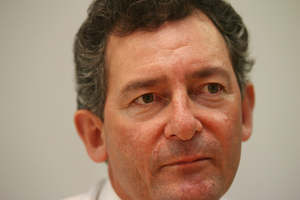 The Auckland Returned and Services Association has money to help soldiers with post-traumatic stress disorder, but is running out of veterans who need it.
Executive member Peter Maher said the Auckland association had a fund which was growing by $50,000 a year even after helping veterans who needed glasses, hearing aids and other assistance.
But the need for assistance was declining along with the numbers of surviving war veterans.
"Our RSA doesn't have any social facilities at all, never has, but we do have money, and because of the fall-off in numbers we can't give it away fast enough," Mr Maher said.
The association wants to use the money to help soldiers from anywhere in the country who suffer from post-traumatic stress disorder (PTSD) as a result of service in places such as Afghanistan and Iraq, where many are posted to combat zones for much longer than in the past.
"In World War II, for most of them it was only an average of 14 days a year. The rest of the time they were waiting for the next major operation," he said.
"I think the average days in action in Vietnam were 140 a year.
"Currently it's more than 200 days, hence we are seeing them exposed to continuous combat conditions over very, very long periods with no respite. That is increasingly causing symptoms of PTSD."
The Defence Force said it provided "comprehensive mental health services" to military personnel.
But Mr Maher said some soldiers sought private counselling and did not realise they could get funding.
The Auckland RSA can be contacted at aucklandrsa@xtra.co.nz or on (09) 624-0064