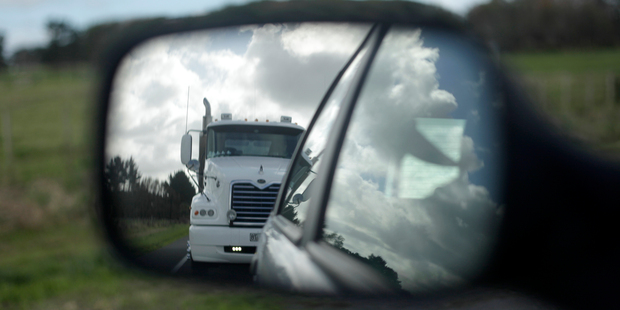 Wanganui District Council and neighbouring local authorities are getting the first signs of what they feared all along - government funding for their roading networks is going to be seriously compromised.
The New Zealand Transport Agency, which divvies out government funding for council roading infrastructure, has been reviewing its funding assistance rates (FAR) and has now made some initial decisions.
The first indications are that the Wanganui council, for one, will have to pare back its budgets for roading and defer works.
Mark Hughes, council infrastructure manager, told a recent operations and reporting committee that the initial release from NZTA was "bad news" for Wanganui.
Mr Hughes said that, for the 2013-14 year, council would spend $16 million on repairs, replacements and capital works for its road and footpath network.
There was also an additional $3 million on emergency reinstatement works in the wake of last October's storm.
NZTA has confirmed an overall FAR of 53 per cent for the whole of the country.
Every council will get one rate for all activities (other than emergency works) which means bridges and structures will get a lower rate than at present, while resurfacing will get a higher rate.
"All changes to FAR will be complete over the next nine years and no council will see its FAR drop more than 1 per cent in each of those years," Mr Hughes said.
Under the current NZTA guidelines, Wanganui gets a FAR of 65 per cent for maintenance and renewals and 72 per cent for capital improvements, which include things such as bridges.
Emergency works are on a sliding scale that ranges from 62 per cent to 94 per cent.
Mr Hughes said with a starting rate of 65 per cent, after nine years council's FAR would be no lower than 56 per cent.
But each 1 per cent dropped was equivalent to $160,000 expenditure a year, so a 9 per cent decrease in nine years was equal to about $1.44 million a year.
Mr Hughes said that historically Wanganui had received FAR that ranged from the low 80 per cent to the low 90 per cent range for emergency works which meant that the $3 million budgeted for emergency work would receive 81 per cent FAR.
But he said it was the resulting shortfall that was the problem, meaning council would either have to fund it from rates or defer or cancel planned maintenance and renewals.
"In the past, if the event was bigger, then NZTA paid more. Now they're saying councils will be paying more.
"This is bad news and it means our ability to maintain our roads is severely handicapped. When we get our next adverse event it will severely impact on our roading programme," Mr Hughes said.
"And there is worse to come - NZTA will be soon be reclassifying roads and that means rural roads will get reduced priorities," Mr Hughes said.
One final assessment NZTA has to make will take into account the NZ Index of Deprivation to distinguish councils from each other when setting the final level of FAR.
Councillor Hamish McDouall said there was no rationale to NZTA's review "other then to reduce spending on our roading network".
Councillor Martin Visser called the review "farcical" and said it bore no relationship to the district's need.
Mayor Annette Main said the council had been "making a lot of noise" about the NZTA review and would keep pushing for a fairer arrangement.