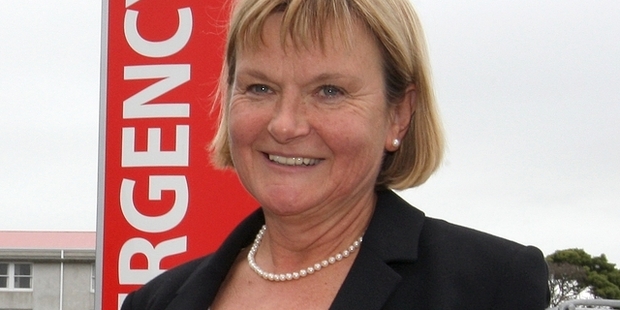 The unexpected death of a baby and two falls involving patients were the three serious events reported by Wanganui Hospital in the past 12 months.
They have been included in the Health Quality and Safety Commission's serious adverse events (SAE) report covering the 2012-13 year and released yesterday.
Julie Patterson, Whanganui District Health Board chief executive, said the hospital strived to deliver safe care to every patient, but said even one event was "one too many".
She said the hospital could take comfort from the fact the number of serious events had not risen from the three reported last year.
"And these three incidents in each of those years is a significant improvement on the nine reported events in 2010-11."
The first event involved an 85-year-old man admitted to hospital after falling at home and fracturing his left hip. After surgery to repair the hip, the patient was transferred to the Assessment Treatment and Rehabilitation Ward.
Mrs Patterson said, unfortunately, before going home, the patient fell again and fractured his left leg and, due to his medical conditions, no surgery was undertaken.
"Our investigation found a need for further education and improvement with managing patients at risk of falling," she said.
As a result, seven recommendations were made, including giving nursing staff further education around monitoring confused patients. An injury prevention resource person has been appointed and the falls risk assessment documentation has been amended.
The second event involved a 78-year-old woman who was identified as a high falls risk and appropriate interventions were implemented.
"Regrettably, a healthcare assistant tasked with observing the patient left the bedside to attend to another patient's hygiene needs. The woman fell and fractured her right hip," Mrs Patterson said.
Following surgery the woman was discharged back to a rest home.
"Our investigation found that healthcare assistants needed further education regarding how patients are to be minded."
The third event involved a baby born in Wellington with an abdominal wall defect. The baby was operated on after birth and made good progress.
At five weeks old, the baby was admitted to Wanganui Hospital for tests and found to be feeding well but, before discharge, the baby became unwell and died despite resuscitation attempts.
The post-mortem found the baby had a bowel obstruction which had occurred rapidly, giving no time to arrange a transfer to Wellington for emergency surgery.
Mrs Patterson said the investigation into the baby's death found no issues with the care provided by the Wanganui Hospital paediatric team which was described as exemplary.
She said the hospital had processes in place to ensure every incident of harm was investigated and that the findings were shared with the patient and/or family.
"Our intense falls prevention programme is a good example of our commitment to improving care and safety," she said.
The Health Quality & Safety Commission said there were 489 events reported by health boards (437 events) and other health providers (52 events) during 2012-13.
This compared with the 360 events reported in 2011-12 by health boards, a 21 per cent increase in the number of events reported by boards.
This is the first report to include events reported by non-DHB providers and includes private surgical hospitals, rest homes, hospices, disability services, ambulance services, primary health organisations, the national screening unit, and primary care providers.