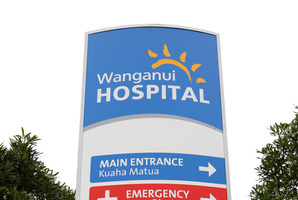 A Wanganui midwife has been fined $12,700 and suspended from practising for six months by the Health Practitioners Disciplinary Tribunal.
A disciplinary hearing in May had found that Cheryl Baker practised without a certificate during April and/or May 2010 and acted unprofessionally or inappropriately from February to May 2010. She was also found to have brought midwifery into disrepute.
The decision has only just been released by the tribunal after a hearing in Wanganui in May.
In its decision, the tribunal delivered a strong censure, saying it must express its "strong disapproval" of the conduct it was required to consider.
It ordered Ms Baker be suspended from practice for six months from May 23.
And the tribunal said if she applied to resume working after the suspension, conditions must be met.
She must be supervised for 18 months by someone approved by the Midwifery Council and the supervisor would have to report quarterly to the council. Any supervision costs would have to be met by Ms Baker.
The tribunal said that normally, after a disputed hearing, it would impose an order for costs in the range of 35 per cent to 40 per cent.
However, it said it would make allowance for Ms Baker's financial difficulties and ordered her to pay about 20 per cent of costs.
In this case, that came to $12,500, with $8500 for costs incurred by the professional conduct committee and $4200 costs to the tribunal.
At the hearing, barrister Matthew McClelland, acting for the professional conduct committee, said Ms Baker continued to practise without a current certificate, placing clients and colleagues at risk.
The Midwifery Council had also ordered her to complete a competence programme, which she had not done.
Ms Baker was a self-employed midwife and had an access agreement with Wanganui Hospital to care for her clients.
The tribunal heard she failed to notify the Whanganui District Health Board of the handover of the care of her clients to another midwife and also failed to notify her clients that she had handed over their care.
In evidence, a new graduate midwife said that between March and May 2010, Ms Baker told her she had clients for her. It was a loose arrangement without a formal handover and the graduate was never able to pin down what was to happen.
As a result, pregnant clients turned up to the clinic and advised her Ms Baker had instructed them to attend, and that she would be there. Ms Baker had never attended and the clients were unaware the midwife was a new graduate.
Ms Baker said she had intended to renew her practising certificate, which must be done yearly, but became distracted.
She did not think her continuing work as a registered nurse and "assisting another midwife" was "untoward and not permitted".
Ms Baker said she had suffered psychological trauma after a neo-natal death in 2003. In 2006 it was found the death would not be subject to a coroner's inquest but in 2009 it was decided to go to to an inquest and this caused considerable psychological distress, she said.
Police decided not to lay charges against anyone involved in the birth.
Mr McClelland said depression was not an excuse.