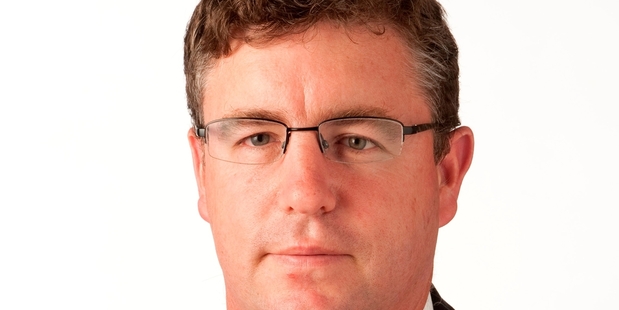 Contrary to some beliefs, New Zealand's regions are not being plundered for the benefit of its cities, ANZ economist Cameron Bagrie says.
He spoke to about 60 people in the Wanganui War Memorial Centre last week, about the state of the economy.
He said some regions were thriving, especially Timaru and Ashburton, Central Otago and Queenstown, Taranaki and Tauranga.
In fact, Auckland had a net loss of population from 2006-13, he said, and it also had the worst inequality in the country.
He cautioned not to be complacent about New Zealand's "rockstar" economy. It was only marginally bigger than in 2008 and government debt was still 27 per cent of GDP (gross domestic product).
There was a set of well-known and much-discussed factors in the economy: the high New Zealand dollar, the building boom in Auckland and Christchurch and to repair leaky and earthquake-prone buildings, lowish interest rates, high commodity prices, fewer people leaving and more people staying.
However, he said, there were subtleties that got less attention. For example, he asked why Wanaka/Queenstown was doing better than the North Island's key tourist area, Taupo/Rotorua.
The answer was not down to an overseas economy, he said. It was down to individuals in Trojan Holdings, which owns three skifields, making sure night flights in and out of Queenstown could happen this ski season.
New Zealand's high dollar was hurting the economy, but Mr Bagrie thought it would stay high unless China had a meltdown.
Housing shortages in Christchurch and Auckland were also a problem. Auckland needed another 14,000 houses immediately, while most of the rest of the country had a surplus.
"If we don't get Auckland right we're all going to pay for it with the [official cash rate] moving up."
He expected the Government to act swiftly, given housing affordability had become an election issue.
Also, he said, building costs were 30 per cent higher in New Zealand than in Australia.
"How can that be? And I think most people know who controls the construction pipeline in New Zealand."
An increase in exports to China was an opportunity and a threat, because over-reliance on one market made New Zealand as vulnerable to Chinese downturns as it was to those in Australia.
Alongside those minuses there were lots of pluses for the economy.
One was free-trade agreements. If they had downsides they were still an advantage in the long-term, Mr Bagrie said.
Another was increasing productivity, since the "wake-up call" of the Global Financial Crisis in 2008-9.
"There's a great productivity story happening now. No one is talking about it."
Sales to Asian countries, other than China, were also growing - to places like Singapore, Hong Kong, Vietnam, Kazakhstan and Taiwan. All had growing populations.
Also there was a mood for change at home, and a continuing slow shift away from the pre-2008 "borrow-and-spend" economy to an "earn-a-dollar- before-you-spend-a-dollar" way of thinking.
Mr Bagrie tested that, by asking how many in the audience thought it was a good idea to raise the retirement age to 67. Quite a few hands went up, which backed his feeling there was a mood for change.
The Government's May Budget was also proof that Kiwis were getting more interested in saving and less interested in spending.
"You expected nothing, you got nothing and life went on. I don't know any other country around the globe where that could happen."
New Zealand had a very stable Government. Neither major party was proposing a big spending spree, he said, and the National-led Government was more interventionist than some in the past.
The economy was in transition now and would take years to get over the financial crisis and return to normality.
"As the long-term cost of capital moves up, attention will turn more to economic fundamentals. This is a story that's going to take five years to unfold."
A great big factor in New Zealand's favour was its resources. It was the eighth most resource-rich country in the world, for renewable and non renewable resources - luckier than Australia.
Water, a renewable resource, was bringing boom times to Ashburton, in irrigated Canterbury. At the same time, non-renewable oil and gas were bringing prosperity to Taranaki. Permission to mine ironsand from the South Taranaki Bight had been refused, but overall access to resources was moving more smoothly than expected.