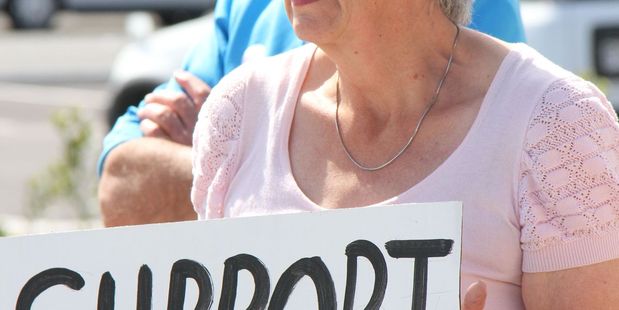 A COUPLE of columns ago I talked about the "weight" of moral outrage bringing about change.
Over the weekend protests were held around the country, including in Masterton's town square, as part of the National Day of Action against Rape Culture.
Now, this is a free country, and protests aren't out of the ordinary. I've covered protests far more vocal and vociferous on subjects and issues that have gone absolutely nowhere. The reason many issues do not progress beyond anger and protest is because they remain a minority issue.
For example, dairy owners protesting outside Parliament about being disadvantaged by new liquor licensing laws is not going to cut much ice with wider society. It's basically, tough luck guys, the country isn't on your side.
I suspect die-hard tree-huggers, Greenpeacers and other serial protesters aren't going to agree with me on this, but society as a living, breathing entity has certain thresholds on what they will accept and tolerate of itself and others.
It's by no means perfect; if you're white and middle-class with a full stomach, your advantages are hefty, and there's quite a bit you'll put up with while you tackle getting out of bed and putting food on the table. A lot of the time, Occam's Razor holds true: the simplest answer is the way to go, science generally wins out over tinfoil hat theories, and most of us want to treat others the way we want them to treat us.
With the Roast Busters saga, the New Zealand public has reached a threshold that other protest causes can only dream of. It has become a majority issue. It's become fashionable. There may be no specific outcome, such as an arrest of a Roast Buster, but the gains have been enormous. Every so often in history there are cultural tipping points for a country, and I believe this could be one of them.
After this, people will think differently, behave differently, and that includes police and the courts. The country is disgusted with the Roastbusters, but the country is also disgusted with itself. We are the culture - which appears to have grown a twisted hatred of women.
For more articles from this region, go to Wairarapa Times-Age