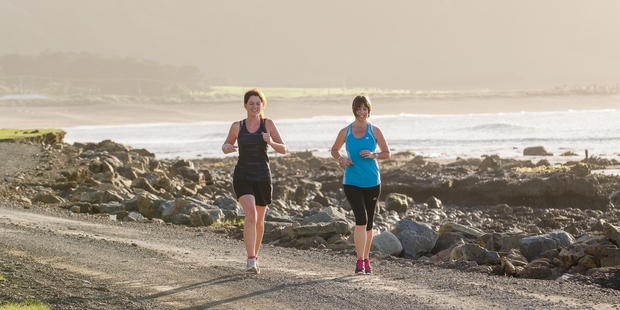 Organisers are "thrilled" the inaugural Tora Coastal Challenge has sold out.
All 700 spots for the Wairarapa's newest running and walking event were snapped up by sports enthusiasts around the country in less than a week.
"It is fantastic and we're thrilled. We're really looking forward to welcoming people to this dramatic and rugged part of the Wairarapa coastline," said event manager Rachael Fletcher.
"Not only will entrants be spoilt with a unique walking and running experience, but they will also be treated to genuine rural hospitality."
The Tora Coastal Challenge will be held on Saturday, September 6, and will feature a 6km or 18km run/walk or a 32km run/team relay run.
Mrs Fletcher said though a large number of entries have been received from Wairarapa locals and Wellingtonians there has been significant interest from around the country. By far the most popular events are the 18km events, while the 32km run has also received significant interest.
The challenge will see participants cover the scenic route walked by hundreds of visitors to the Tora Coastal Walk every year.
Kiri Elworthy, one of the owners of the Tora Coastal Walk which will celebrate 20 years in business this October, is really pleased with the response, although not entirely surprised at how quickly the event sold out.
"A lot of work has gone into building up the reputation of the Tora Coastal Walk. We've always known our slice of the Tora coast is unique and beautiful and that we offer a top quality experience. This event has certainly opened our eyes on how we can leverage off our brand to give something back to the community."
Funds raised will benefit the Martinborough Community Centre.
For more articles from this region, go to Wairarapa Times-Age