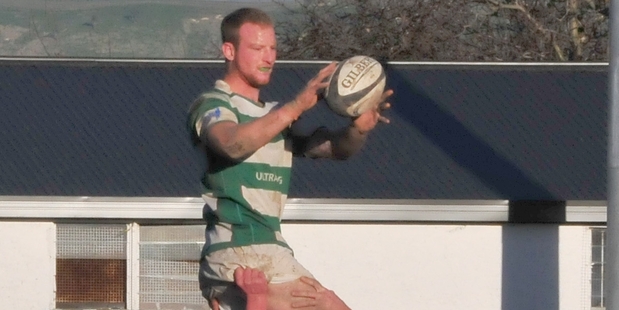 It could be the last hurrah for several of the teams as far as making it through to the Tui Cup semifinals is concerned when matches in the Wairarapa-Bush Rugby Union's premier division competition continue tomorrow.
East Coast, Marist, Carterton and Martinborough are all in that boat with losses making it doubly difficult for them to make up the lost ground over the last three weeks of preliminary round play. Conversely, victories will keep them in the hunt for a semis berth and, with that in mind, the chances of at least a couple of upsets cannot be discounted.
A brief preview of each of the four games is:
EAST COAST (19pts) v EKETAHUNA (41pts), Whareama at 2.30pm (referee Shay O'Gorman; assistant refs Goff Moorcock and Carey Henricksen): For them to make it to the Tui Cup semis, you would have to think East Coast would have to claim the scalp of joint front-runners Eketahuna. The form book suggests that will be a massive challenge but, then again, you have to consider the experience of Coasters such as Joe Feast, Zeb Apro and Nick Olson, who have risen to the occasion many times in the past.
Tactically, it's a no-brainer for the home side, they simply have to throw the proverbial sink at Eketahuna and hope they capitulate. Eketahuna will probably be more content to maintain a structured approach and rely on their greater depth to produce another win. They should prevail but the sneaking suspicion remains that East Coast are capable of a boil-over.
PIONEER (29pts) v MARIST (18pts), Jeans St at 2.30pm (Chris Jefferies; Dean Goodin and Breck Stewart): The serious injuries suffered by their hugely talented fullback Sean Robinson in a non-rugby related incident early last Sunday morning must have some effect on the Pioneer mindset leading into this one. Our pick is it will be a case of "Let's do it for Sean" and there is no tougher team to beat than Pioneer when emotions are running high. There is no doubt they will miss Robinson's brilliance on the counter attack, a brilliance which sees him the top try-scorer in premier division rugby so far this season. Marist are in the same boat as East Coast, they desperately need a victory to keep them in the hunt for the Tui Cup semis and their form has been good enough to suggest that is no impossibility. We'll plump for Pioneer but without any great conviction.
GLADSTONE (26pts) v CARTERTON (10pts), Gladstone at 2.30pm (Scott Andrew; Andrew Springer and home team): Gladstone will go a long way towards nailing down a semifinal spot if they pick up the maximum points over Carterton but nothing can be guaranteed. Carterton's form has certainly picked up over the past few weeks and they will probably be fancying their prospects of achieving enough ascendancy up front to at least partly nullify the dangers posed by Gladstone backs such as Inia Katia and Cameron Hayton. With Johnnie McFadzean and a couple of notable acquisitions in Eugere Gerrard and Ollie Terblanche leading the way, the Carterton pack will lack nothing on the score of endeavour. So, while a Gladstone win is anticipated, we wouldn't be betting the house on it.
MARTINBOROUGH (16pts) v GREYTOWN (41pts), Martinborough at 2.30pm (Alistair Payne; Gary Hall and Liam Price): It must be sounding like a broken record now but, even though Greytown will deservedly start hot favourites, there is no question who will have the greater motivation to win this one. A loss would likely be season-ending for Martinborough's Tui Cup aspirations, so they have every reason to come out with all guns blazing and, what's more, they have enough scoring potential in their squad to turn that enthusiasm into points. Greytown slipped up to Carterton a couple of weeks back when lacking their usual consistency and the big hope for Martinborough is they will fall into that trap again. Greytown are our pick - just.
For more articles from this region, go to Wairarapa Times-Age