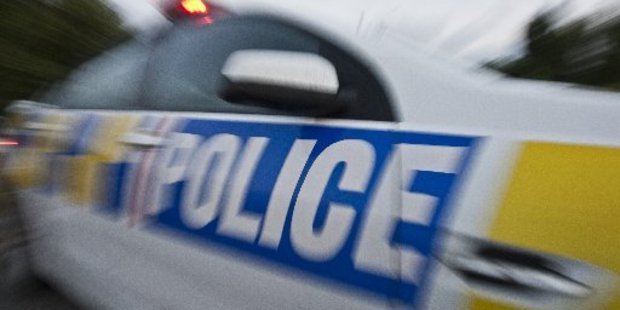 Being disqualified from driving didn't stop Matthew Ryan Guillard from reaching speeds of 158km/h and driving recklessly outside schools where children were playing.
He and two associates were being chased by police after they had been seen by a Judds Rd resident breaking into their home and stealing property.
Before Judge Barbara Morris in Masterton District Court recently, Guillard, 28, pleaded guilty to reckless driving, driving while disqualified, failing to stop for police and three counts of burglary.
He and two others were arrested following the Judds Rd burglary on May 21 and two earlier burglaries; one on Ngaumutawa Rd where a CCTV camera from Mega Mitre10 captured their actions on film and another on May 2 in Hinau Pl.
One of his co-accused, Sonny Te Maire Edwards, 24, has pleaded guilty to the Judds Rd burglary and not guilty to the other two burglaries while Toni Sylvia Wilton, 24, of Masterton has pleaded not guilty to the Judds Rd burglary and two counts of receiving.
The police summary, provided to the Times-Age by Judge Morris, states the Judds Rd resident of a house Guillard and Edwards burgled belonged to someone they knew.
That person arrived home interrupting the pair filling the car with stolen property and they drove off. A short time later the car, driven by Guillard, was seen on Harley St and police tried to stop him but he drove off at speed to evade them.
During the next 15 minutes Guillard drove recklessly through Masterton township, reaching speeds of 158km/h in a 50km zone, including past schools at lunchtime as children played outside, the summary states.
The chase ended in rural Cornwall Rd where Guillard and Edwards ran from the car forcing police to cordon the area to capture them both.
Earlier in the day, about 11.30am, Guillard was captured on CCTV footage breaking into a house nearby on Ngaumutawa Rd.
A short time later the same car returned to the same address driven by Guillard with another man, alleged to be Edwards, in the car.
Guillard entered his guilty pleas through lawyer Ian Hard.
Police opposed bail, with prosecutor Sergeant Garry Wilson saying "with three burglaries, [Guillard] was at risk of imprisonment".
He was remanded in custody for a pre-sentence report and sentencing on July 22.
Edwards, who has elected trial by jury, was also remanded in custody and will reappear in court on July 25 for a case review on the counts he has pleaded not guilty to.
Wilton, represented by Virginia Pearson, was remanded on bail with a strict daily reporting condition and is due to appear for a case review on July 24.
For more articles from this region, go to Wairarapa Times-Age