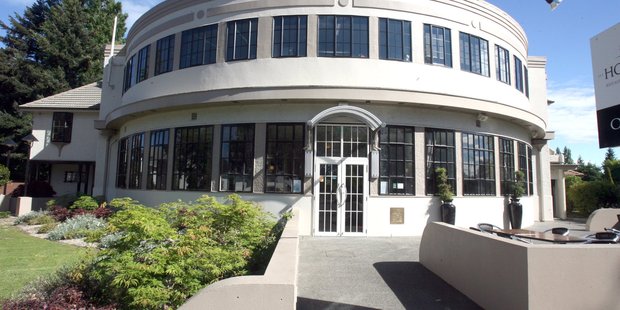 Trust House is looking to add more houses to its affordable housing portfolio and offer rent subsidies to new tenants on low incomes.
Under new laws, the Government is allowing non-government providers, like Trust House, to offer income-tested rents just like tenants in state houses are offered by Housing New Zealand.
Chief executive Allan Pollard said the trust is in the process of registering as a community housing provider. New tenants can then be means-tested and, if they meet certain requirements, the Government will subsidise their rent.
Mr Pollard said the trust's long-term plan was to expand its social and affordable housing portfolio.
To do this, it will buy more properties from Housing NZ in other regions, work with local authorities to either manage or develop social and affordable housing and explore potential developments in high-need areas.
He said the trust was highly motivated to work with the Government to increase its current portfolio.
"Our objective is to increase our housing portfolio from its current base of 500 to 2000 by 2017."
He said it was a tough but achievable challenge, especially with a government motivated to improve the standards of affordable housing that is currently being delivered.
Trust House is the largest provider of affordable housing in New Zealand after Housing NZ, Mr Pollard said. He said the trust was also focussing on getting two high-value projects off the ground.
The developments are just a few months away from completion. Featherston's new supermarket complex is set to be finished by October, despite some community disagreement over where the Featherston Menz Shed should go.
The trust is donating the Bottle-O liquor store building to be used by the group because a new bottle store will be built into the complex.
Trust House chief executive Allan Pollard said the donation still stands but Trust House would stay out of the issue and leave it to the group and council.
"The Menz Shed placement is a community issue."
He revealed the complex will be officially called The Featherston Gateway, linking the cafe, post office, bottle store and supermarket businesses together.
Meanwhile, The Farriers, a new restaurant and bar replacing the Horseshoe, is set to open in spring and combined with the new location of the Farmers Market will create a destination at the north end of Masterton, said Mr Pollard.
"The project is going to plan, and we're expecting to open in September."
For more articles from this region, go to Wairarapa Times-Age