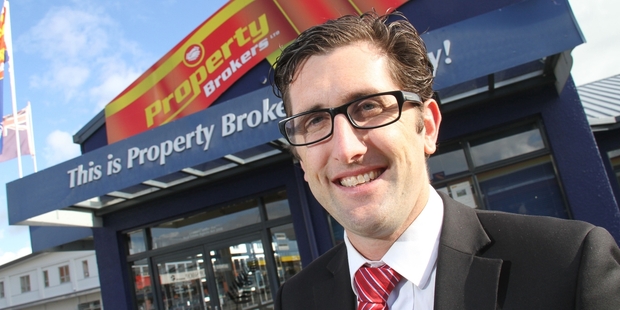 There's a young man in town who's looking to buy a home for his family. Good thing he works for a real estate company.
Those words, spoken by Property Brokers' new regional manager for Wairarapa, Guy Mordaunt, sum up his humour and enthusiasm.
He started his role on May 1, taking over from Paul Joblin, who had been regional manager for 18 years.
Mr Mordaunt, who arrives from Palmerston North, was the national marketing manager for Property Brokers' 35 branches before being tempted to Masterton.
He was born in Gore, which he hopes gives him "a bit of rural kudos".
He believes Wairarapa is New Zealand's best-kept secret - and he's out to sell that idea. "It's an absolutely fantastic area - everyone I have met tells me it's a great place to live."
He's still house-hunting for his wife and two young girls.
"I think I'll be all right. I'm looking all over the Wairarapa, a bit of land, chickens. Good thing I know a good real estate company."
Mr Mordaunt worked overseas for 15 years, heading a direct sales company in Britain, Ireland and Holland.
He then worked in Sydney for two years as a sales director, and met his English wife, Lisa, there before the lure of New Zealand brought him home.
"You get to an age, you want to grow up, and New Zealand is the best place to do that."
He said Property Brokers was committed to Wairarapa long-term. "We've been here a long time, we are in all four towns, we're a big part of this community."
Paul Joblin said he was scaling back to the selling side of things, concentrating on commercial and rural property.
"I'm 63, it's a good time to do it, it's the right thing for the firm. Guy will do really well here, bring in new ideas. I really look forward to his input. Watch this space."
For more articles from this region, go to Wairarapa Times-Age