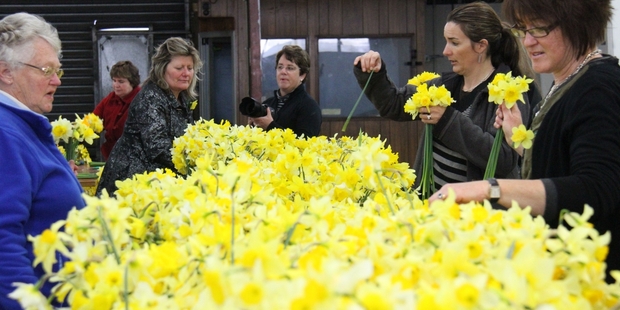 The Cancer Society is concerned by the number of patients denied government financial help to access potentially life-saving treatments.
Anecdotal evidence suggests it is happening to Wairarapa people, says Jeanine Gribbin, centre manager for Cancer Society Wairarapa.
"There are potentially people having difficulty here," Ms Gribbin said.
The society said it was increasingly concerned about the number of cases nationwide in which people had been denied help, by the Ministry of Health, for travel and accommodation associated with cancer treatment.
It is asking patients who have been turned down to contact 0800 CANCER (226 237) to add to a growing record of complaints the national office is compiling.
"We really need to find out here," said Ms Gribbin.
She said getting some facts and figures would help the society advocate for cancer patients facing problems with the ministry.
"I hear anecdotally quite often there have been issues, which is why we have asked them to register with us."
Travel and accommodation assistance for cancer patients was important because there were no chemotherapy or radiation therapy treatment centres in Wairarapa.
"Anyone that needs chemotherapy or radiation therapy has to travel to Wellington or Palmerston North to get it," she said.
Ms Gribbin said there were stringent criteria to get assistance and there seemed to be a breakdown in the system, which may be behind the decline.
Patients are granted assistance based on various factors like distance, the number of treatments, she said.
"For example, for an adult, if they are a community services card holder, they can get it if they travel more than 80km to treatment. So that would be most people north of Masterton going to Wellington."
But someone from Featherston would not meet that criterion, she said.
Ms Gribbin said there could be an impact here, especially after a recent breast screening campaign in Wairarapa.
"We have had quite an increase in women being diagnosed with breast cancer, because of the screening bus."
She said it didn't necessarily mean there was a relationship between the number of applications for help and the number of people with cancer, because some people arranged their own travel or got friends and family to drive them.
Being able to ensure that getting to a treatment centre went smoothly was vital for those affected by cancer in Wairarapa, said Ms Gribbin.
"We urge anyone having difficulties to contact us, we can certainly assist them travelling to treatment."
The Cancer Society is logging complaints until mid 2014.
For more articles from this region, go to Wairarapa Times-Age