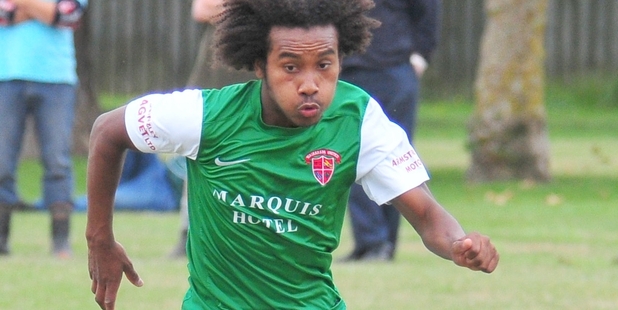 It wasn't perfect by any means but enough could be taken out of Wairarapa United's 2-2 draw with fellow Central League participants, Petone, at Howard Booth Park in a pre-season fixture on Saturday to suggest they will be a force to be reckoned with in 2014.
As is the norm with "friendlies" of this nature the flow of the game did not always meet the accepted standards because of the teams changing both personnel and combinations on a fairly regular basis. However, when they did get things right both sides displayed the sort of attacking potential which should serve them well once the league season officially gets under way on April 5.
Wairarapa United scored an early goal through evergreen Carl Shailer and another from busy striker Seule Soromon to move out to a 2-0 lead before Petone hit back with two goals of their own, both coming through them capitalising on rather shoddy Wairarapa United defence.
For Wairarapa United fans the main interest focused on the individual performances of three of their new recruits, Fijian Apisai Smith, Columbian Omar Guardiola and Chilean Maximiliano Lopez.
Smith has been a prolific goal scorer in his home country but he had scant opportunity to show his wares in that area on this occasion, and had a relatively quiet game overall. Tall and lean he obviously has the assets to be strong in the air but little was seen of that skill either.
Guardiola, who starred for Nelson Marlborough Falcons in the national youth league before being signed by Wairarapa United, showed glimpses of pure class. His rapid acceleration and clever footwork made him a constant threat to the Petone defence and he seldom came off second best in one on one confrontations.
It would have been unfair to expect too much from Lopez who literally had set foot on New Zealand soil only a few hours before game time but he still managed to impress with his ability to make room for himself in a confined space.
The individual star of the Wairarapa United effort, however, was Nick Roydhouse, who last played for the club five years ago and has played little, or any, serious football in the last two. He had a huge workrate on both attack and defence. There was a lot to admire too about the penetration shown by Soromon up front, the promise of 16-year-old Liam Hare in midfield, whose vision and coolness belied his age, and the soundness of Nathan Cooksley and Shailer at the back in defensive situations.
For more articles from this region, go to Wairarapa Times-Age