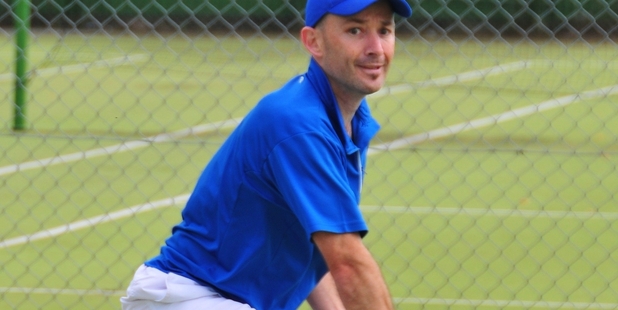 Wairarapa's Marcus Daniell has just won his first Challenger tennis doubles title at the Adelaide International.
Playing with a new partner, American Jamere Jenkins, and in 40C temperatures throughout the week, the unseeded pair cruised to the semifinals where they upset the second seeds 6-2 6-4.
That victory took them into the final against third seeds, Dane Propoggia of Australia and Jose (Rubin) Statham of NZ, with Daniell, who was battling the effects of the 'flu, and Jenkins winning 6-4 6-4.
The latest success comes after a productive start to 2014 for Daniell as he was part of the Kiwi team which won the Asia Pacific Tennis League in Melbourne during the Australian Open. He then paired with Michael Venus to win the doubles in straight sets 6-3 7-6 (3) 7-5 in New Zealand's Davis Cup tie with China which, incidentally, was played in -5C temperatures, a far cry from what was struck in Australia.
Meanwhile, the 2014 Shoe Clinic and Fairmont Estate Wines Wairarapa senior closed championships kick off tonight with preliminary matches being played at the Opaki Tennis Club and the Masterton Tennis Centre.
There has been a substantial increase in the number of entries from last year - 12 to 23 - with players competing in regional one an two singles and doubles events.
The tournament will be completed at the Masterton Tennis Centre tomorrow with finals held in the late afternoon. Unfortunately there will be no women's divisions due to a lack of entries but Katie Alsop, who has been playing against the men in the regional one individual league, will be slotted into this grade.
Top seed in the regional one singles is Matt Spooner who last played in this tourney in 2012 when he took out the title. He has won the trophy four times in all and will be difficult to beat again.
His main competition could come from Chad Parsons, leader of the individual league, but he will have his work cut out in the semis against Brett Dymond while Chris Davidson is a definite contender as well. There are four pairings in the regional one doubles which will be played under a round-robin format.
The regional two men's singles has the biggest draw with 11 players contesting the Tatton Cup. Top seed Mike King will be trying to repeat his performance of last year and Peter Hampson will again be his main threat. He won the title in 2012. Zoe Paris, the other woman in this weekend's tournament, will partner Hampson in the doubles.
A number of the region's talented youngsters will also be on display this weekend, including 15-year-old Ben Wilkinson in regional one and Sam Wilkinson, Liam Kerr and Lochie McNab, all 14 years old, in regional two.
For more articles from this region, go to Wairarapa Times-Age