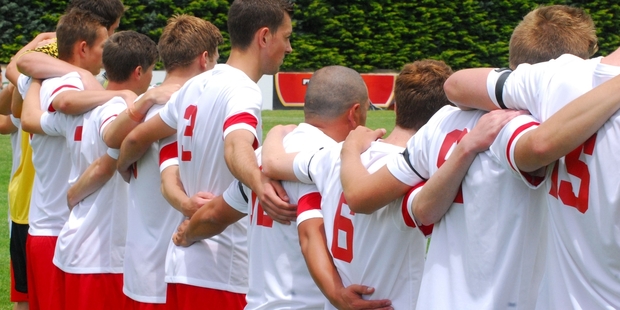 Heartland Wairarapa could take encouragement from their 4-0 defeat by Wellington in their opening national youth league football match played at Memorial Park, Masterton, on Saturday.
Up against opposition including a number of national age group representatives and warmly favoured to be one of the leading contenders for the league title, the largely inexperienced Wairarapa side impressed with their competitiveness, especially in a first half which ended with Wellington ahead by a solitary goal.
In fact, for the first 30 minutes of that opening spell Wairarapa actually gave better than they received, often probing holes in the Wellington defence with the accuracy of their short passing game and the enthusiasm of their support play.
The thought then was that if Wairarapa should happen to score first an upset result could be on the cards but unfortunately for the home team they were unable to turn their attacking opportunities into goals and it was Wellington who scored the only goal of the half, Andrew Blake finding the net after agile Wairarapa keeper Sam Martin had parried away an earlier shot.
Buoyed by at last breaking the shackles, Wellington started to get more fluency into their own attacking play but with Martin and ace defender James Craughwell outstanding, Wairarapa kept them at bay and were trailing by just the one goal at the halftime whistle.
The pace of the Wellington attacking unit was a constant thorn in the side of Wairarapa in the second spell.
Players like Taban Makoii, Kawane Norku and Tamupiwa Diamario were given ample opportunity to show their wares and it was hardly surprising that more goals should come, two to Makoii and one to Michael Durkin.
At the same time, however, Wairarapa also managed to create a couple of golden scoring chances but again a lack of finish meant they finished the game without anything to show for what was a brave effort.
A minute's silence was held before kickoff in memory of the former Heartland Wairarapa coach Miroslav Tvaroh who died tragically at Castlepoint late last month.
For more articles from this region, go to Wairarapa Times-Age