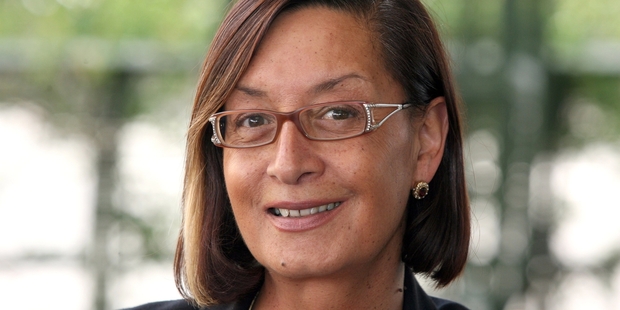 A tribute evening will be held for former Carterton mayor and the world's first transsexual Member of Parliament Georgina Beyer, who was diagnosed with chronic kidney failure earlier this year.
Ms Beyer's diagnosis came just days before she was to announce her plans to stand for the Wellington mayoralty and forced her to withdraw from the campaign.
She underwent surgery in May, to have a catheter put in, and started dialysis shortly afterwards.
Ms Beyer said the tribute evening organised by Labour MP Louisa Wall was to honour her achievements, politically and otherwise, and that her health had not taken a turn for the worse.
"Louisa Wall came to visit me shortly after I'd come out of hospital and said she wanted to do something for me and came up with the tribute evening.
"It's not because I'm about to pass away any time soon.
"[But] it's nice to be alive and kicking and sitting there hearing it rather than wondering what they would say when I do go."
Among those attending will be Destiny Church leader Brian Tamaki.
"Despite our huge political differences and our battle with Destiny Church he still recognises it's worth coming to pay his respects," Ms Beyer said.
"He and I are very much a part of each other's history and that needs to be acknowledged. We have huge political differences over some matters but put that aside and it's about the person, not the politics."
Ms Beyer said she was dealing with her treatment well.
"I've just spent this morning in hospital and the doctor is pleased with my progress so far," she said. "Dialysis is working well at the moment ... everything is looking pretty good.
"We're just moving towards the next stage, which is for me to get on the transplant list."
Mana Party leader Hone Harawira gave a speech during the General Debate in Parliament yesterday paying tribute to Ms Beyer.
"She may have been in a different party, and she may have lived a completely different life to me, but Georgina is a forthright advocate for human rights, who teaches us all to be strong in our beliefs ... to never back down from a challenge, and to respect all those who want to be positive contributors to our society regardless of sex, race, creed and gender," Mr Harawira said.
"It's humbling really," Ms Beyer said about the tribute.
She will be escorted into the building by Maori Party co-leader Tariana Turia.
For more articles from this region, go to Wairarapa Times-Age