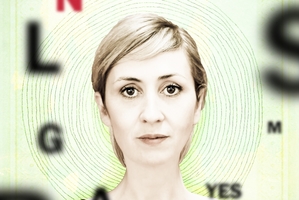 The programme for Wairarapa's first region-wide celebration of the arts was launched on Thursday night at the Horseshoe Restaurant and Bar in Masterton.
The Kokomai creative festival will bring national and international acts to the region and showcase local talent, said artistic director Heidi Holbrook and chairman of the Wairarapa Arts Festival Trust, James Smallwood.
Marketing manager Jenny Gasson said events would occur all over Wairarapa from Pirinoa to Masterton.
"We are bringing it to the rural areas, taking the creative arts side of life to people who don't think it will necessarily interest them.
"There's everything from sausage making to the Royal NZ ballet," she said.
After more than a year of planning, the festival will officially kick off on October 18 with 16 events, including the award-winning play I, George Nepia, and a debut outdoor exhibition by Martinborough photographer Marcus Adams.
Photos will be projected and displayed in the Martinborough Square.
More than 100 events and 30 workshops will be held throughout the region including kinetic sculptures, an interactive play, a capella performances and a kapa haka festival, to name just a few.
Mrs Gasson said there hadn't been a festival like Kokomai in a long time.
However there was the Greytown Arts Festival and Kokomai organisers had worked closely with them to get the festivities going, she said.
Mrs Gasson said many locals had been involved in setting up the festival, which was great.
The festival will run from October 18-27 coinciding with Labour Weekend.
Kura Gallery will have an exhibit specialising in Maori art and design.
The first Pecha Kucha art talk for Wairarapa will be held as part of the festival.
The grand finale will be a free community day and masked parade at Queen Elizabeth Park in Masterton.
There will also be free entertainment including performances by the region's up-and-coming bands.
Popular Wellington-based percussion ensemble Batucada will get the crowd clapping while the Royal New Zealand Ballet will close the festival with its show, Tower Tutus on Tour.
The full programme is available at www.kokomai.co.nz or via Facebook/kokomai
Tickets will be available from the Wellington and Wairarapa i-SITES and through DASH tickets www.dash.co.nz from September 5.
For more articles from this region, go to Wairarapa Times-Age