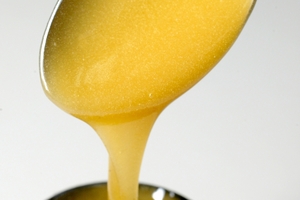 Kiwi milk has soured and now our honey isn't so sweet either, as New Zealand flinches over the suggestion its manuka product is not up to scratch.
But local producer Watson and Son say their product is genuine and undergoes stringent testing before it is exported to ensure it is authentic.
Britain's Food Standards Agency has issued warnings about misleading and illegal claims being made on the labels of manuka honey following recent tests which indicate some manuka products don't have the active properties they claim and some honey being marketed as manuka is counterfeit. Some of it is marked as New Zealand made.
The industry is believed to be worth about $500 million to Kiwi businesses with a jar of manuka honey in the UK fetching as much as $70.
Masterton's Watson and Son exports all its locally produced manuka honey, with 400 tonnes of the sweet spread alone sent to Britain annually, chief executive Warren Peat told the Wairarapa Times-Age.
Their product underwent stringent testing to ensure its integrity before export, Mr Peat said.
There were heavy fines for those who breached the rules. "We export products all around the world and there are plenty of regulations. It must be true to label and these guys deserve to be taken to task if their labelling is wrong ... it's a big export industry."
The industry was still in the early stages which meant the odd hiccup had found its way in the export industry.
It was a powerful health product all but unique to New Zealand, Mr Peat said.
"It was no surprise to me to see all the hallmarks of an adolescent industry going through the painful transition from youth to a hopeful maturity ... it is clear that the industry itself recognises the urgent need to define itself and the product that undoubtedly has significant health benefits for humankind."
Most honey exporters were committed to providing a reputable product; if not, the product needed to be stopped at the border, he said.
"All exporters work diligently to ensure that their product is complaint with the requisite tests ... that the honey is 'true to label'."
But there was variability in testing facilities, Mr Peat said.
"It is hard to fathom how a product that has been tested multiple times prior to export, from fully accredited and independent laboratories throughout New Zealand, can then be failed by similarly accredited laboratories in other parts of the world."
For more articles from this region, go to Wairarapa Times-Age