Women often come off second best financially in a divorce.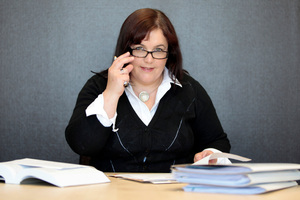 Women's retirement income is under the retirement commissioner's microscope - and advisers say women are often on the back foot as a result of the raw deal they get in a divorce.
Every three years, the retirement commissioner examines retirement income policies to assess how well they are working. This year, Diana Crossan will look at women's retirement income as well as KiwiSaver and home ownership.
Her commission requested a study by Otago University to assess how well a provision in law is working that is designed to allow compensation in divorce settlements for income that was sacrificed to raise a family. She said the results were a concern.
The researchers studied 69 cases from 2002 onwards and found a 2001 provision that was intended to allow women to claim more than a 50/50 split when they had sacrificed their incomes for the relationship had not had the intended outcome.
Only five women claimed compensation awards, with a median of $30,000.
Crossan said a divorce within 10 years of retirement was the kind of financial shock from which it was hard to recover.
But statistics show that men in the 60 to 64 age group earn almost twice as much as women, so they are able to replace lost savings more easily.
Family lawyer Selina Trigg said that to make a case for compensation, someone has to be able to show that the other party has a significantly higher income or living standard and that it was attributable to the way the couple divided up roles within a marriage.
The only cases that had been successful were women whose husbands were on very high salaries, such as $1 million a year, and where the wife had a successful career at the beginning of the relationship that she had sacrificed.
"If the husband is even on a middle income and she's been at home with the kids and is going to continue to be the primary caregiver, and they may not have a lot of assets, compensation isn't available to her. But the reality is he has a job and is likely to recover financially more quickly."
Crossan said for people earning between $40,000 and $70,000, for example, it wouldn't be worth going to court looking for compensation. "But the woman will earn less for the rest of her life."
Financial adviser Liz Koh said she worked with a lot of women in their 50s who had been brought up to expect careers in teaching, nursing or as secretaries.
"They've been on a career path that's associated with lower incomes. They get to their 50s and they just can't get ahead. When they've been on their own for a long period of time, it gets really, really hard."
Women over 50 are more likely than men to be living alone: 18.8 per cent of women compared to 8.3 per cent of men, in Auckland.
Divorce negotiators needed to start thinking of incomes as valuable assets, more valuable than a mortgaged family home, said Mark Heneghan, of Otago University, who led the research. He said although the couple halved their assets, the income-earning person could get back on track more easily.
He said women were also restricted to 50 per cent of what was available at settlement time.
With a family farm, for example, a woman might get all the benefits of its income during her marriage and assume it was a retirement nest egg. But in a divorce, it's common to find the farm in trusts and inaccessible.
Retirement saving tips for single women
* Income protection insurance is more important than life insurance as it will guarantee your standard of living and ability to save.
* Get independent financial advice.
* Set up a trust. A trust will protect what you own from a future relationship breakdown.
* Budget. If you're newly single, work out how much each household expense is as a percentage of your income.
* Improve your income. Upskill or generate a part-time income.