Favourite food finds around town
BREAKING BREAD
Those keen to master the art of bread making will want to use
Bread
, a dough-focused cookbook, as their bible. The book is written by global baker Dean Brettschneider, a thoroughly passionate man who Viva photographer Babiche Martens had the pleasure of meeting recently in L.A. As he often quips, "bread is the new coffee", and the sheer variety of delicious recipes in this loafy book prove it.
• penguin.co.nz, $45
DRINK ME!
This chocolate bar is for drinking. It's the flagship product of the Bennetto Natural Foods Co founded by Lucy Bennetto, and is designed to be stirred into a mug of steaming milk for the most velvety hot chocolate. Using raw cacao from a fair trade co-op in Peru, the bars are fair trade-certified, vegan and free of refined white sugar, containing no preservatives or artificial additives. We're especially fond of the exotic Peruvian bird watercolour illustrations, penned by local illustrator Henrietta Harris.
• $2.70 per bar. bennetto.co.nz

THE LITTLE CATERER
The closure of Richmond Rd's beloved corner shop The Little Grocer has allowed its owner, Alia de Jaltasyrras, to coalesce her food ideas into a fresh new catering service under the same name. Alia is no newcomer to the catering scene. Having been the go-to backstage caterer for international bands, she has whipped up delicious fare for the likes of Lady Gaga, David Bowie, Robbie Williams and James Brown. The Little Grocer now caters for weddings, office lunches, private dinners and more, designing each menu specifically for each individual client, all done with a home-made touch.
• thelittlegrocer.co.nz


MENU PICKS
Our favourite dishes around town this week . . .
1. Shredded chicken, ruby grapefruit & coconut salad from Mekong Baby. Followed up with the lime-papaya meringue pie.
2. A pastel de nata pastry from Olafs in Mt Eden. The Portuguese egg tart pastry is practically made to be eaten with an espresso. Nowhere else in Auckland replicates these traditional pastries quite like Olafs.
3. The aubergine, black bean and corn quesadilla from Ripe Deli.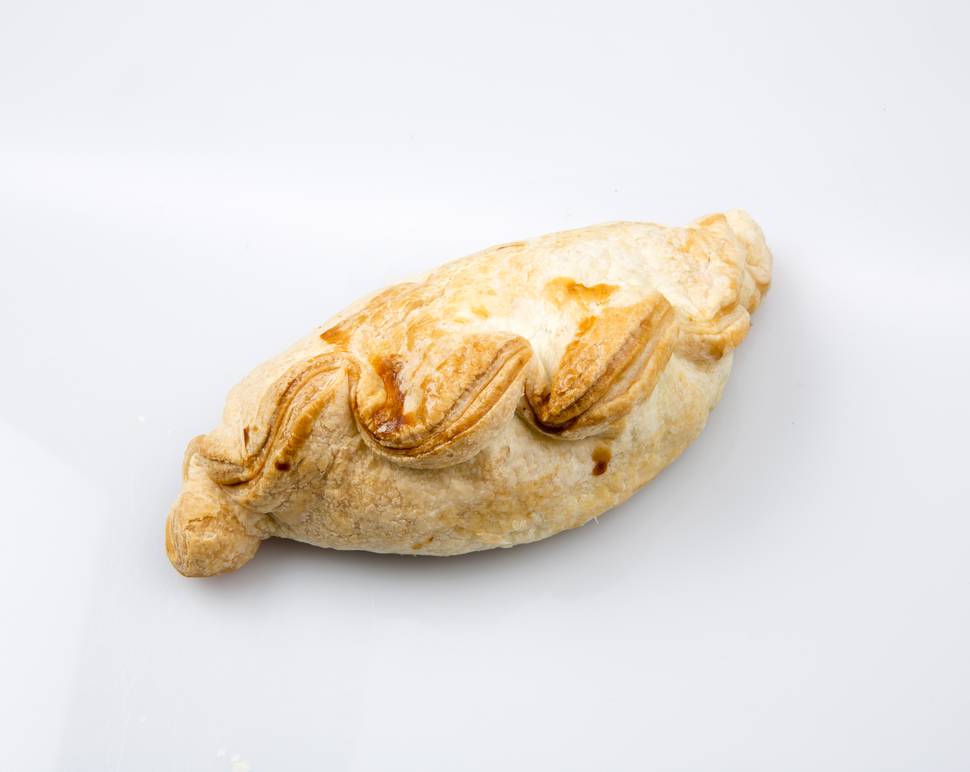 SARAH'S CORNISH PASTIES
Once the staple of a Cornish miner's packed lunch, the robust savoury Cornish pastie has been given a local make-over thanks to Sarah's Cornish Pasties. Sarah, who gleaned the recipe from her husband, a Cornishman, bakes the pasties at home two to three times a week. She began selling at the Clevedon farmers' markets and has recently started stocking at Farro Fresh, and Moore Wilson's in Wellington.
THE GREENER GOOD
A thick, green goopy glass of spirulina, the microscopic freshwater superfood, can deter even those with the most earnest of healthy intentions. Taken in sprinkle form, however, and all the do-good, go-healthy reasoning becomes that much easier. Made in Phnom Penh, Cambodia, Mondays Wholefoods Spirulina Sprinkles are cultured, then dried specifically to deliver superior levels of vitamin E, vitamin B complex, zinc, iron, calcium, potassium, magnesium and an assortment of powerful antioxidant carotenoids.
Simply sprinkle over cereal, mix into smoothies and combine with salad dressings. Not only will you give your body a boost, but you'll be helping support and improve the lives of Cambodian spirulina growers too. This includes providing local employment and internships, on top of mitigating chronic malnutrition in the children and elderly through the distribution of freshly dried spirulina.
• $19, mondayswholefoods.com
MY SHOCHU
Inner-city Japanese restaurant Masu is offering an off-beat bar service nicknamed "Bottle Keep" to its regulars. Diners can purchase their own Kume jar (above), which is then filled with custom shochu blends made available to the owner to imbibe from every time they visit. The clear Japanese spirit can be infused with all sorts of ingredients, including tamarillo, mandarin and feijoa, to be enjoyed chilled over ice, neat or mixed with juice. Kanpai!
• Four-litre jars cost $250. SkyCity Grand Hotel, Federal St, City. (09) 3636278.

TEE OFF
Friendly competition and delicious food come together in Cape Kidnappers' annual Spring Golf Tournament weekend, from Friday October 24 to Sunday October 26. Chef Josh Emett will prepare a five-course dinner on the Saturday evening. Participating golfers can book a two-night package, which includes luxury suite accommodation, entry into the tournament and attendance at dinner on Saturday evening.
• ccapekidnappers.com
- VIVA