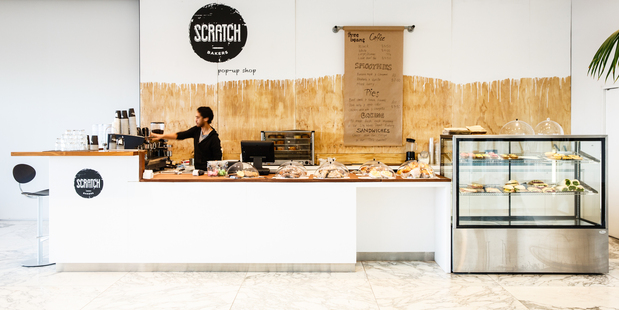 OH, HEY THERE
City Works Depot's Scratch Bakers will be in two places at once over the next six months, as they pop up in the lobby of Britomart's Rabobank Tower. The usual treats will be in attendance: the lemon blueberry almond scones and the creme brulee tarts should be pounced on. Those working nearby will appreciate the sandwich selection, and of course those heavenly Scratch pies. Wash it all down with Three Beans coffee to encourage you to opt for the stairs instead of the elevator.
• Rabobank Tower Lobby, 2 Commerce St, Britomart.


SANDWICH SCOUT
It's easy to be distracted by all the ramens, wraps, bagels and burritos but, sometimes, all one really needs is a sandwich. Honeytrap caters to this very need with a made-to-order pulled pork sandwich, topped with "Big Daddy's Carolina Sauce" and fresh slaw. Order early to avoid missing out. 183 K Rd, St Kevin's Arcade. Ph (09) 550 5332.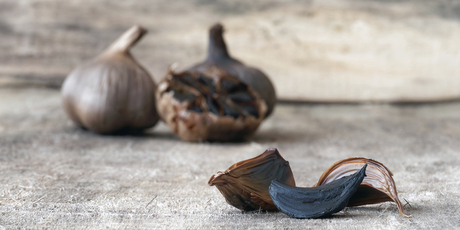 NEW FOOD TOY ... BLACK GARLIC
Boasting a slightly balsamic-like sweetness and a chewy texture, black garlic is produced by way of a month-long, heat-curing process and is renowned in Korea for its disease-fighting antioxidants. Local chefs love it and suggest you experiment with the remarkable ingredient too, as more local iterations appear. Use it with slightly more restraint than if you were dealing with normal garlic, and squish the tasty black orbs into pasta dishes, blend with butter, or stir into sauce.
Try these options:
1. Marlborough Black Noir smokeandspice.co.nz
2. Dunsinane's Black Garlic black garlic.co.nz
3. Black Garlic Man blackgarlicman.co.nz


WHAT'S ON THE MENU
1. The Mangawhai Deli's home-baked cheese sticks. Enough of a reason to embark on a road trip.
2. The chicken and vegetable pie at The Store on Kohi. They have the ratio of filling to buttery pastry just right. Easy to scoff while staring out at the Hauraki Gulf.
3. Baked potatoes with smoked kahawai, chilli, chives and anchovy remoulade from The Golden Dawn. The bar snack with substance.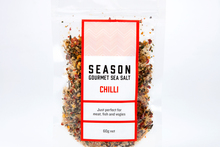 SALTY OBSESSION
For those who can't help but reach for the salt, comes Season - a concise range of flaky sea salt blends, with herbs, citrus flavours and hot spice variations on offer. With a recent debut at The Food Show, Season looks set to feed the nation's appetite for all things salted. See justseason.co.nz.


GUILT-FREE DINING
We're planning to enjoy the best of SkyCity's dining district next Friday (August 29) when Masu's Nic Watt, Sean Connolly from The Grill and Neil Brazier of The Sugar Club each prepare a delectable course at the SkyCity Variety of Chefs dinner, in aid of Variety, The Children's Charity. Tickets $230 from variety.org.nz or ph (09) 520 4111.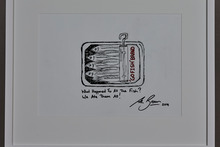 TALENTED BUNCH
The likes of Al Brown, Eleanor Catton, Zambesi and Deacon - yes, in character - from What We Do in the Shadows have illustrated their multi-talented natures, creating artworks for ANZ's Daffodil Day Art Auction, with all proceeds going to the Cancer Society. Al Brown has unsurprisingly turned to fish for his artwork. To bid, search ANZ Daffodil Day Art Auction on Trade Me before August 27.


- VIVA