Meet the fairy godmother helping South Auckland girls become princesses on ball night.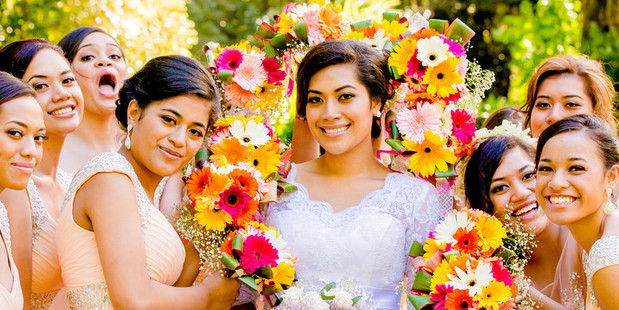 Yvonne Taufa is instilling confidence in teenage girls, through her new South Auckland-based charity Cinderellas Project. Yvonne will be speaking at the Festival for the Future as one of their "Young Innovators". The event will kick off in Auckland for the first time next month.


Who is Yvonne Taufa?
I am a youth mentor for Affirming Works who loves working with young people - particularly young women, helping them to feel loved and, most importantly, valued. I believe that everyone deserves to feel beautiful.


What is Cinderellas Project?
Cinderellas Project is a fledgling charity that I recently kickstarted. It provides dresses, shoes, hair and makeup for girls to ensure they can attend their school ball with confidence, regardless of their family's financial situation.
We accept ball gowns, bridesmaids' dresses, makeup and shoes, which are then gifted to young girls who come to us in need. During my time as a mentor, I have noticed that many of the girls we work with find ball preparations stressful, and some have never had the opportunity to get dressed up and present themselves with confidence.
We provide the assurance and self-esteem boost so they can attend their ball looking and feeling special. We aim to journey through the entire ball preparation, helping as little or as much as these young women will allow us to.


How does the collection process work?
Cinderellas Project is manned purely by volunteers. Those who wish to donate ball dresses and the like can get in touch with us through Facebook and Instagram or can drop off items at the Community Cafe, 225 Great South Rd, Otahuhu, Auckland. Our girls are able to collect from this venue too. We've had some incredible donations already, with items coming all the way from California, Arizona, Melbourne and of course from across Auckland. We accept anything that will heighten the ball experience for our girls - dresses, shoes, makeup and hair products, not to mention expertise in styling!


What would be your dream wardrobe to raid in the name of charity?
Without a doubt, the wardrobe of Sarah Jessica Parker.


* To donate a dress, accessories or other services, visit Cinderellas Project on Facebook.
- VIVA