We speak to Libby Grace about her rapidly growing new venture.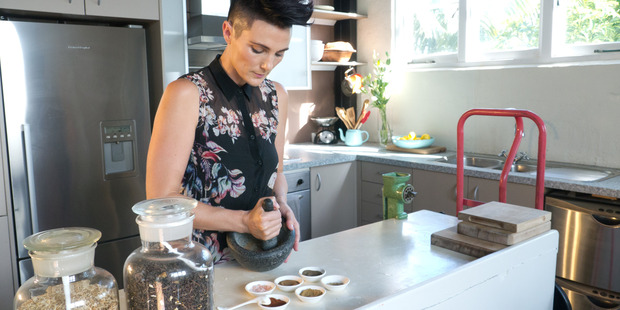 Pork crackling enthusiasts needn't wait for Sunday roast, with the arrival of the exceptionally addictive Libby's Free Range Pork Crack. We speak to creator Libby Grace about her motivation and growing fan base.


THE GIRL
"Being an avid partaker in CrossFit, I've followed a Paleo-like, traditional wholefoods diet for many years now. Wherever possible, my meals are home-made from scratch, and free from chemicals or processed ingredients."


THE MOTIVATION
"Developing chronic fatigue forced me to leave my job in early 2013. Looking back now, falling sick gave me a golden opportunity to move in a new direction, and the idea of producing a healthy, highly satisfying, nutrient-dense snack occurred to me.
Being part of the CrossFit community was definitely a motivator, too. I was surrounded by people who take their health very seriously, and had noticed a distinct lack of savoury snack options that complemented a clean-eating lifestyle.
"Deciding to test the waters, I made a batch of crackling and carted it along to my CrossFit gym for a trial. The uptake was huge, my coach smashed about half a kilo of crackling in the 20 minutes we stood chatting. He encouraged me to make more, and before I knew it, I had orders coming from every direction. The uptake from the fitness community and also healthy eaters in general was immense."


THE PRODUCT
"It all starts with the best oven-baked free-range pork rind. The rind is hand-cut and baked until it is perfectly crisp, then coated in a special blend of organic spices. We offer three flavours in the range: Au Naturel, lightly seasoned with Himalayan pink salt, Hot & Spicy, and a Moroccan-spiced option.
As an artisan product, no two batches look identical, but they will taste equally delicious. My customers love its traditional, home-cooked feel. It has high-decibel crunch and is perfectly salty and savoury. Pork crackling is an incredibly emotional, nostalgic food - people's eyes light up when I tell them what I make."

Available in two sizes, $14-$18 from libbysporkcrack.com