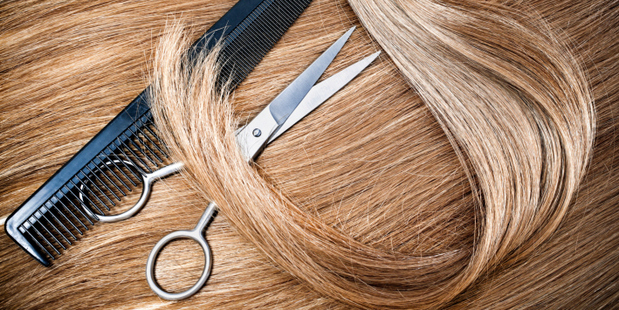 The security blanket is gone. I finally did it last week, chopped off more than a decade's worth of growth. I've been toying with the idea of cutting my long hair for a year or two now, but the actual decision was on the spur of the moment.
In for a colour, out with my ears exposed.
Most people have made kindly remarks, as you do when someone makes a drastic change to their appearance, so it's hard to tell whether comments like "you're brave" or "that's a big change" are admiration or pity. Less doubt on the domestic front: my husband muttered something about my hair looking like a side beret and my daughter said I looked older.
Then, after I washed it and left it to its own devices to dry like a woolly lamb - ruining the fetching salon-styled urchin effect - the teenager witheringly observed I really should learn how to use product. She's right about making more personal effort, but as to the cut being ageing a number of comments I've received suggest the opposite.
Luckily the change doesn't feel that drastic, so my ego will cope with whatever comes my way. I spent my 20s with very short hair and this is much softer, so having my face bared isn't unduly worrying. It's a good cut - thanks to Guy Roberts at Vada - and once I get the hang of the best way to style it at home, possibly even my daughter may judge more generously.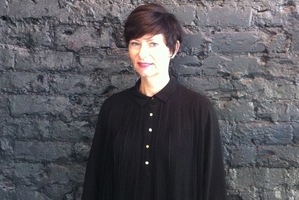 So when an old friend says, "I liked you with long hair" you just have to put it down to personal preference. This friend, it must be noted, resorted to extensions when she once had a bit more taken off than she liked. No amount of sincere flattery could convince her to stick with a shoulder-length bob, because we all have an image of ourselves and hers was very much about cascades of long hair.
I tried the bob once, too and hated it - on curly hair it can form an unfortunate triangle - so I know mid-length is not for me either. But for now my hair image is unresolved.
Long or short, I'm not sure, that's why clarification was called for at the ends of a pair of skilfully wielded scissors. I did like it long, but some days it felt straggly, because I was too lazy to do much with it.
I like it short too, it feels light and fresh. My scalp and skin seem somehow more part of me than when they were heavily draped. But instead of the curl turning to wave when weighed below my shoulder-blades now there are cow-licks to contend with. It's going to take a bit of time to get used to the quirks. I'll have to persevere, because growing it out takes an age. Those hair products piling up in my office will finally get sampled.
So no time for real regrets, although I'm missing that winter insulation.