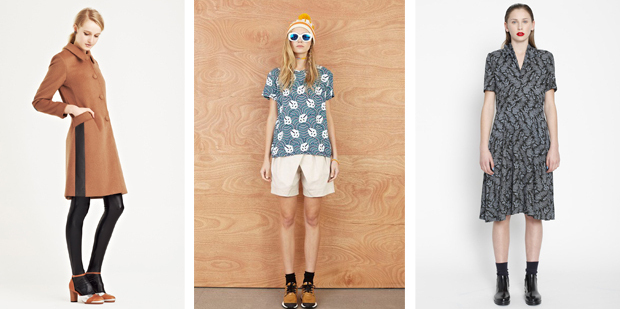 I'm feeling smug today, sitting in my freezing downstairs office wearing a brand new Kate Sylvester coat that I picked up on sale last week for less than half its original price. I'm just back from nipping to the post office and, once the heating kicks, in I will hang the coat in the hall cupboard beside the too many I already own.
Coats are a bit of a weak point with me, like genuine bargains.
I recently read one of those well-meaning articles that I've been guilty of writing myself. It warned of the perils of sale shopping. True enough if you shop indiscriminately. Tosh, if you choose carefully.
Some of my best buys have been on sale, like the second-hand Chanel dress I picked up at Scotties Recycle, which I could never have afforded new. Or the silver Christian Louboutins that, unusually, aren't cripplingly high.
Designers may not be excited to hear how we hover, waiting to scoop up their work at knock-down prices, but for many of us it's the best chance to buy other than the occasional item with a little more originality, quality and longevity than much chain store tat. I'm not a snob - my old Glassons merino woollies are getting a thrashing this winter - but I do love clothing with character.
Most years I buy a few key items I love at the start of summer or winter. Then there's the well-worn basics that need replacing, like faded or shiny black pants. For the rest of the time, I keep my eyes open for serendipitous surprises, and always for good accessories or shoes, but largely I stay away from clothes shops. That is until the signs go up, the advertisements in Viva alert me, or I get an email from the favourite stores whose database I am on.
I ignore that 10 or 20 per cent off nonsense, waiting for a meaningful 30 per cent plus sale, and then I swoop. No meandering, just a quick recce around the places I rate. Occasionally, when I find my size has long gone, I regret not having bought something earlier, but them's the breaks. Often I emerge empty handed and that's satisfying in itself, confirming I didn't desperately need anything, and underpinned by fashion's certainty that there will always be some new temptation coming along.
It wasn't always thus, I remember that sick feeling I used to get from loading up my credit card in my 20s. When no shopping trip was complete without a purchase or three and many ended in self-recrimination.
The advice column's point about never buying something you wouldn't have considered getting at full price - if you had the money - holds true. But the lesson that even if you can buy it, it may not be worth having, takes longer to learn.
- VIVA