SPONSORED FEATURE Clinique Smart Serum recognises that truly beautiful women expect successful results in all areas of their lives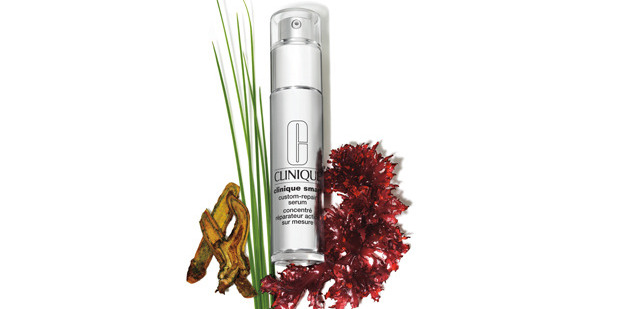 The modern woman thrives on intellectual stimulation as much as kicking up their heels and having fun. When it comes to looking and feeling good she is smart in her approach and wants to make informed choices.
Now there's a skincare solution designed specifically for smart beauties, women who want to know all of their skincare needs are addressed by one advanced, pinpoint-accurate formula. Clinique Smart Custom-Repair Serum identifies and specifically targets the unique requirements of every woman's skin, working both on and below the surface. Giving new meaning to the term 'smart beauty', its patented technologies understand skin and deliver specific solutions to problem areas. Known as Precision Repair Technology, Clinique Smart Custom-Repair Serum activates specific enzymes to promote cellular repair, targeting lines and wrinkles, uneven skin tone, dullness and dark spots. The result is firmer, brighter, more even skin.
"Think of each type of damage in the skin like a lock that requires the right specialized repair molecule, or key, for repair," says Dr. Tom Mammone, Executive Director of Skin Physiology and Pharmacology, Estee Lauder Companies.
"The technologies in Clinique Smart respond to these signals like a key fitting into a lock. The keys are only activated as a result of understanding the specific distress signal that they respond to but are always ready to adjust to your skin's ever-changing needs."
It's this clever approach to beauty that epitomises our favourite beauty icons, women who know who bring an intelligence to all that they do.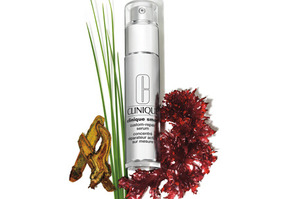 Increasingly, busy, successful women demand greater results from their skincare, and not just when it comes to the visible damage. Clinique Smart Custom-Repair Serum works by targeting the damage signals sent out by the skin, many of which are yet to be seen. Sun exposure, irritation, stress and pollution all cause damage to skin, and can result in lines or wrinkles, loss of elasticity, dark spots, uneven tone and dullness, and hyperpigmentation. Clinique Smart Serum directly addresses these, by rushing molecules only to the affected areas. Its cocktail of soothing ingredients keeps irritation at bay so skin is receptive to the treatment ingredients. And its formula harnesses the power of 37 patents and has more than 20 decades of scientific research. Suitable for all ages and ethnicities, the product visibly addresses skin's changing needs.
But its true point of difference is its ability to custom-fit its treatment for your skin. As your skin's needs change, so does your form of repair. After a 12-week study, results showed significant improvement in treating uneven skin tone, dark spots, dullness, lines and wrinkles, and firming.
"Skin damage starts much earlier than most people think," says Dr Mammone. "The moment you get your first sunburn or tan, your skin damage has begun; however, it can take many more years for that invisible, underlying damage to appear on your skin. How damage develops is unique to each person. Some people will only get dark spots, discolouration and uneven skin tone. Some people may only get lines and wrinkles. And some people may get a combination of many different aging factors. Clinique Smart is created for that person that wants to repair multiple aging factors."
Our favourite contemporary icons - women at the top of their game in fashion, politics, theatre and business - aren't afraid to celebrate their beauty and their brains. These are smart women who are changing the world for the better.


• Clinique Smart Serum is available at Clinique counters nationwide. $120 for 30ml and $168 for 50ml.