Designer drops both new and classic are elevating the humble wallpaper into must-have territory, writes Claire McCall.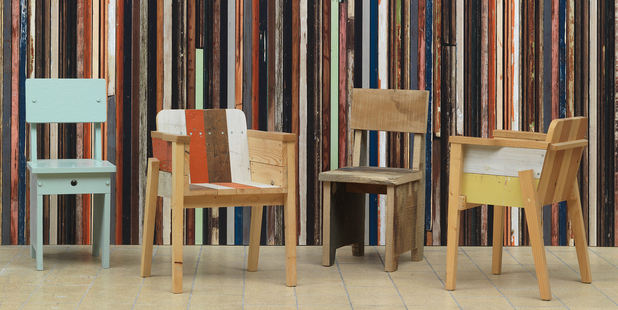 Wallpaper has gaily abandoned its "only for nanas" image. Bold, quirky, retro, realistic, geometric patterns have joined the prettiness and elegance of the traditional line-up to ensure there's "everything for everybody", says Nikki Morris, colour consultant at Resene.
So, although it's impossible to talk about trends amid such an embarrassment of riches, it's still okay to have a few favourite drops.


Architectural elements
• Vintage timbers are popping up everywhere in the world of interior design - from skip-planed French oak flooring to hand-crafted tables with parquet tops made from salvaged wood. Dutch designer Piet Hein Eek is known for his use of reclaimed timber to create stools, chairs, rubbish cans and even room dividers. His Scrapwood Collection has now been transformed into digitally printed drops of wallpaper with realistic images of wood panelling, or cross sections of wood piles, beams and planks. From The Paper Room.
• Woodgrain and exposed-brick effects on wallpaper have been around since the 50s, points out the team at Aspiring Walls. The difference is that today's sophisticated production techniques have elevated these "beyond kitsch". Faux finishes from the Exposed Collection, for instance, that emulate concrete block, brick, wood panels and tile are, quite simply, a lot more believable.
• The Paper Room also stocks a collection by Ella Doran, a British designer who started out using photographic images on placemats and coasters. Twenty years later, she's a global phenomenon and wallpaper, quite naturally, lends itself to her preferred technique. In Fretwork, Doran takes inspiration from the metalwork on buildings in 1920s New York. Similarly, Paris Marble features circular architectural forms from that city of romance.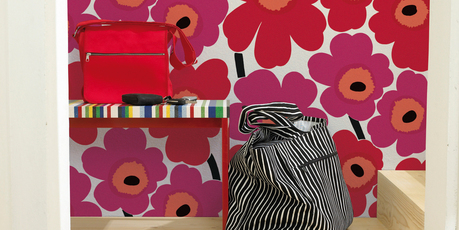 Beautiful back stories
• Like Hoover is to vacuum cleaner, Anaglypta is to textural wallpaper. It's a trade name for a paper that was launched in 1887 and derives from the Greek meaning "raised cameo". Vintage collections of paintable paper are still around and, though Victorian designs were originally used to hide imperfections in walls, today's homeowners favour paper with surface patterns so they can paint it to suit and make it their own. According to Dave Abbotts, design manager for Aspiring Walls, natural fabric textures rather than ornate patterns is now the style of choice.
• Marimekko's most famous design, Unikko, which sports a joyful stylised poppy, turns 50 in 2014. The story goes that it was created by a young designer who chose a floral theme even though her boss had told her flowers were "too beautiful to use as motifs". Despite such advanced years, sales are not drooping. "It's still the most-ordered Marimekko wallpaper for us," says Suzannah Tonascia from Bolt of Cloth. Watch out for some new Marimekko designs to be released later this year.
• Our penchant for mid-century patterns continues unabated, says Sarah Sheild from The Paper Room. Harnessing the nostalgia of yesteryear is MissPrint, a family business just outside of London where hand-drawn illustrations are translated on to wallpaper. The drawings have a slightly Scandinavian aesthetic and are printed in organic pigments. Viva loves their "Little Trees" design which, to us, is reminiscent of a Kiwi iceblock!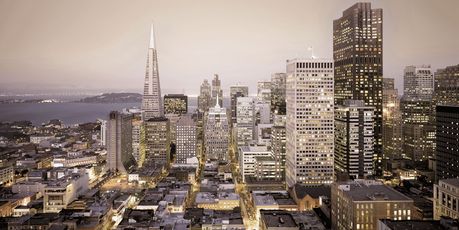 Armchair travel
• Yearning for the bright lights of New York, but can't afford the airfare? Try a scenic cameo on your walls to trick the eye and soul into a sofa-based sojourn. According to Aspiring Walls, the most popular murals are still city skylines (such as Seduction or Manhattan, both photomurals from Komar). But you can also ride the gondolas of Venice or amble in your imagination through a scenic Scandinavian forest.
• Wallpaper as art. That's the idea behind Deborah Bowness' miniatures collection. Her designs Genuine Fake Bookshelf, Wallpaper Frocks and Illusions of Grandeur are so iconic that they are now held in the Victoria & Albert Museum. The mini reprints of the original wallpaper designs are 12cm wide and 60cm long, and are backed on board to be hung on a wall or simply to lean on a desk or sideboard. From The Paper Room.


Go on then, have it your way
• There's always one. Despite an overwhelming choice available, there's still a call for customised wallpaper, says Suzannah Tonascia from Bolt of Cloth. Luckily both the locally made Paperhands brand and Sydney-based Florence Broadhurst hand-print their papers so can tweak to a colourway to suit. And since Florence Broadhurst can print any of its designs on to fabric too, you can have it your way twice over!
• Printed-to-order wallpaper comes to a computer near you courtesy of heartethical.co.nz. Simply choose a design from their range that sets your heart aflutter, customise its colour and scale and it will be printed for you. The "ethical" part is that this way, no wasted offcuts end up in the landfill.
• Here's an oldie (well, not that old) but a goodie, designed by UK-based Chris Taylor and Craig Wood. Frames is celebrating a 10-year anniversary with a new edition in black, gold and pink. The design, stocked by The Paper Room, is interactive in that you can put anything that captures your imagination inside the "frames" on the wallpaper - from child's art, to a shopping list, to Pop Art portraits.
• If you're feeling patriotic, Paperhands' Native collection from Bolt of Cloth has images of kowhai, tui and crayfish that may push your buttons. Handmade in Martinborough, a new design named Okarito is a recreation of pre-1900 wallpaper discovered in the renovation of Donavan's General Store in that tiny West Coast village. Printed in lime green or burnt orange, it's a traditional fleur-de-lis pattern with a contemporary edge.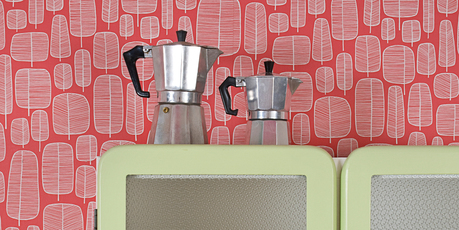 Five Fashion-Forward Wallpaper Ways
• If you've always thought that wallpaper in a bathroom was a bad idea, the experts say otherwise. A small powder room is the perfect spot to try out your first roll or two, explains Nikki Morris. And darker-toned papers such as Pattern 25677 from Resene Walltrends 3 add dramatic impact in a tiny space.
• Forget the feature wall. The time is ripe to wallpaper the entire room - even the ceiling.
• Make the move to matchy-matchy. Yes, try teaming your wallpaper with a fabric print in the same collection. Or simply pick out one of the lesser tones in a wallpaper design (rather than the hero shade) and use it to choose a paint colour.
• Use wallpaper on the drawer fronts of an ornate piece of furniture (such as a French chest) to add a modern splash on an antique piece or step bravely and brighten up the risers in a staircase by wallpapering them with offcuts, either all in one design, or several.
• Plaster personality on a plain-and-boring table top or a flat-faced fridge that's seen better days by wallpapering it. It could turn into a talking point.


- VIVA