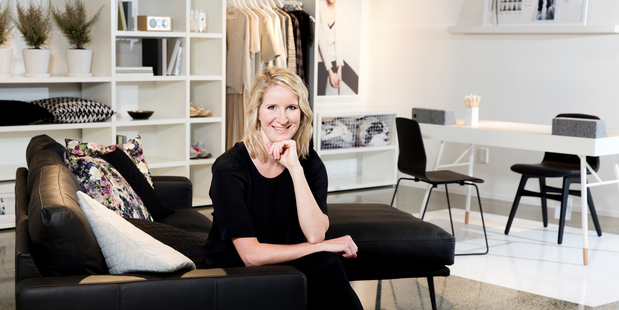 Danish brand BoConcept knows the value of a good collaboration, having teamed up with Mercedes-Benz, industrial designer Karim Rashid and Oki Sato of Japanese brand Nendo in recent years.
Last night the brand launched three collaborative spaces in its showroom at Bloc, with general manager Jeff Davoren recruiting fashion designer Juliette Hogan, jewellery designer Meadowlark, and illustrator Evie Kemp to curate these, using a mix of in-season BoConcept product and pieces from their own collections.
Hogan (pictured above, at BoConcept) says she aimed to reflect her brand and her own workspace. "Everything is clean and straight lines," she explains. "It's important to me to have a space that is calm in a sense that helps with the creative process of design."
Kemp's space is inspired by contrasts in theme, shape and texture. "It's through these juxtapositions that a space takes on a life of its own and is a visual and sensory delight to be in," she says.
Meadowlark designers Claire Hammon and Greg Fromont, along with Charlotte Rust, have handmade ceramics and a duvet cover for their installation.
"As is the Meadowlark way, we have chosen darkness for everything to create density while using lots of textures to make it interesting," they say, adding "it's quite an extreme version of our style."


• The spaces will be on display from today until July 12 in BoConcept at Bloc, cnr Normanby and Enfield Roads, Mt Eden.


- VIVA