Winemakers have heralded 2013 as one of the best vintages in decades, but is it living up to the hype, asks Jo Burzynska.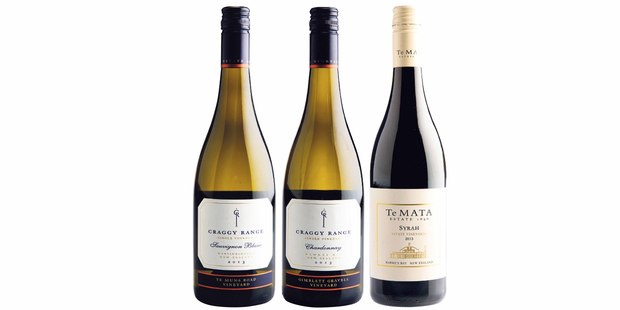 "No other season has come together like 2013. The stars truly aligned to provide the vintage of a generation," states Craggy Range boss Steve Smith MW. After such a strong assertion, I was keen to discover just what had given the winery the confidence to assign wines from the year this superlative status.
In this era of hype surrounding the sales pitch of many products, crying wolf is an increasingly regular occurrence.
"It is a bold statement," admits Craggy Range winemaker Matt Stafford, when I catch up with him at a tasting to showcase the company's first wines from 2013. "But we made it early in the piece as we genuinely think it's something we should make a lot of noise about."
It did get me thinking of the 2009 vintage in Bordeaux. This was declared the vintage of a lifetime by many. Then along came 2010, another great year, and opinions had to be revised that it was now one of two vintages in living memory.
In a traditional wine region like Bordeaux, prices of its top-tier of wines are dictated every year by the perceived quality of that vintage. However, there's no such pressure in New Zealand and historically our winegrowers have tended to be more modest in their vintage proclamations. Not so with regards to 2013, though, and Craggy Range is not alone in giving voice to its excitement.
An "outstanding" summer and "near perfect" growing conditions were stated by Philip Gregan, CEO of New Zealand Winegrowers in its official release on the vintage, which concluded that " 2013 looks set to be a vintage to remember".
For Stafford, what he considers to be an exceptional year was down to the combination of a number of factors. "The vines at Craggy Range are now over 10 years old. We now have more experience and it was a great vintage," he explains. "It's possibly the first time that these have combined to create wines with the greatest expression of character."
Although mature vines and great weather played their part, Stafford stresses the importance of human influence on this vintage, given that New Zealand is such a youthful winegrowing nation, without successive generations to pass down experience.
"There was a lot of noise made about the 1998 vintage, but the level of experience in the winemaking community wasn't there," he observes. "They weren't prepared for a vintage of that significance and pushed the boundaries too much into the realms of over-ripeness, whilst now we're chasing more elegance."
But the proof of the pudding is in the tasting, which until now has been of the first wave of 2013 whites released, which are largely sauvignon blancs and pinot gris from Marlborough. What I've tried suggests 2013 is a certainly a strong year, but I remain to be convinced all the hype has been warranted.
However, we're now seeing some of the serious whites with more ageing on the market, such as those Stafford shows me, which suggest real promise. I'm also looking forward to discovering how the reds shape up from across the country.
Craggy Range Te Muna Road Vineyard Martinborough Sauvignon Blanc - 2013
An impressive textural style of sauvignon, with hints of bouquet garni over ripe but refined mango and guava with lime and mineral. From Glengarry, Newmarket Liquorland, Fine Wine Delivery Company and Village Winery.
$23.95
Craggy Range Gimblett Gravels Vineyard Hawkes Bay Chardonnay - 2013
Ripe white peach fruit with rich, nutty notes and a current of mineral and citrus. From
craggyrange.com
.
$31.95
Te Mata Estate Hawkes Bay Syrah - 2013
This delicious Hawkes Bay Syrah - with its juicy plum and boysenberry fruit and aromatics of rose incense, black pepper and exotic spice - offers a taste of some of the excitement seen in reds from the 2013 vintage. Find it at Caro's, Fine Wine Delivery Company, First Glass and Village Winery.
$22.99