From fashionable collaborations to budget beauty, Janetta Mackay reports.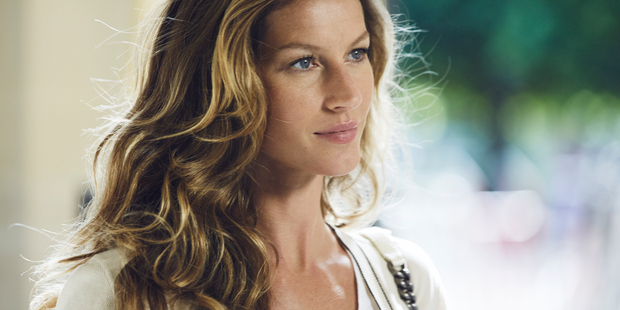 NEXT TOP MODEL
Chanel has announced that supermodel Gisele Bundchen will be the latest face of No 5, following in the unlikely footsteps of actor Brad Pitt, whose fronting for the fragrance broke a long line of leading ladies.
Top directors are also a feature of Chanel's campaigns and the Bundchen one for the end of this year will be created and directed by Baz Luhrmann. It is his second stint for Chanel, having been paired with Australian countrywoman Nicole Kidman for No 5 a decade ago. Ridley Scott and Luc Besson are others who have worked for the French house.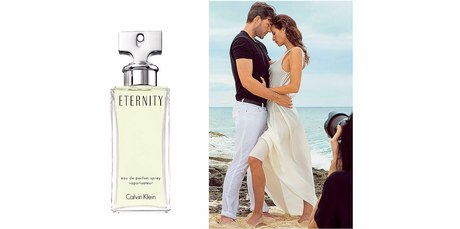 LOVE MATCH
The long-time photographic romance between Christy Turlington and Calvin Klein now takes in her real-life romance with actor-director Ed Burns, who joins his wife in an intimate shoot for Eternity fragrance.
It looks like a second honeymoon for the couple, who wed in 2003, but the campaign shot in the Turks & Caicos has a serious side. It marks the launch of the Eternity Project, which has partnered with a charity Turlington and Burns set up after she experienced birth difficulties with their first child.
Every Mother Counts is an organisation the project will support through sales to help end preventable deaths caused by pregnancy and childbirth around the world. Turlington, part of the original supermodel wave, started an unusual 20-year stint working with Calvin Klein in 1987.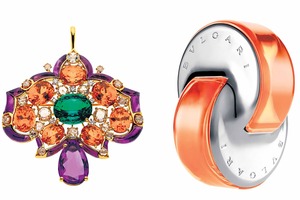 PRECIOUS DROP
Bulgari made its name with jewellery, to the extent that Richard Burton once joked of Elizabeth Taylor that Bulgari was the only word of Italian she knew. The Hollywood star often wore the company's colourful creations that he paid for. As with many luxury brands, fragrance is now an important part of the portfolio, but we like how Bulgari draws on its heritage, using different precious and semi-precious gemstones as inspiration for its Omnia perfumes.
The latest is Omnia Indian Garnet, which features the unusual mandarin garnet seen in its advertising imagery, and this heritage pendant. Bulgari's distinctive mix of stones set in yellow gold owes much to Mughal traditions, and its recent Diva collection featured stones cut in Jaipur. The Indian influence is also seen in the fragrance, which includes notes of mandarin, saffron, Indian tuberose and amber and costs from $89 at selected department stores and pharmacies.
Meanwhile, Taylor's own fragrances - credited with starting the celebrity perfume craze - remain on the market three years after her death. The latest, White Diamonds Lustre, launched just two months ago.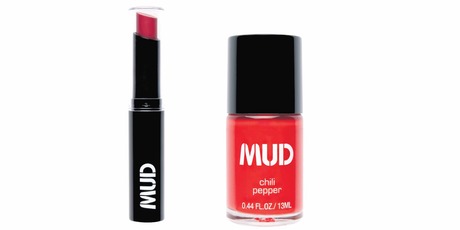 BARGAIN BEAUTY
The lower-priced end of the beauty market is experiencing a shakeup with the arrival of credible makeup brands priced under $10. These are designed to be an affordable impulse purchase with the weekly shop and are redefining the budget beauty category, which generally caps prices at $20 or $25.
Much of the budget makeup is Chinese made, but being especially commissioned for the overseas market, it has a clearer supply chain and more transparent labelling than some of the stuff with unknown ingredients that ends up in dollar discount stores.
MUD, which stands for Makeup Design, is new at Countdown, arriving soon after the launch of the similarly priced British-designed Collection range. From Australia, MUD's strength is fashion-forward nail and lip colours at $5 and $7, with eye palettes at $9. The dearest item is a gel liner at $11.
Another newbie is ulta3, which makes Australia's largest selling nail polish, selling here for $4 a small bottle in a big choice of colours, from Postie stores and selected pharmacies. An eyebrow pencil with brush is $5.45 and lipsticks not much more, although eye quads and liquid liners top a tenner.
Postie Plus stores took on skincare from British favourite Boots several months ago. Other imported lines can be found in department stores and pharmacies, with Farmers reporting that ChiChi is selling strongly to younger customers. It also stocks the slightly pricier Art Deco range out of Germany, which allows customers to choose colours to fill palettes.
More price drops are in the pipeline in the mass market and prestige skincare sector, where gifts with purchase remain an important lure for customers. Expect celebrity perfumes to be the next area of adjustment in the face of stiff online competition and parallel import sales.
Perfume generally is seeing more 30ml bottles introduced, holding prices, even in the designer fragrance category, under $100. The 100ml size often works out to be the best value for money but, with some prices topping $200, retailers say women usually shop up only if they consider the perfume a keeper.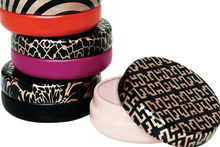 BALMY DAYS
These little tins of Rosehip Lip Tint are perfect for the pocket and come in five soft lip-conditioning shades for $19.99. From M.O.R gift stockists, including department stores and Redcurrent, or morcosmetics.com.


- VIVA