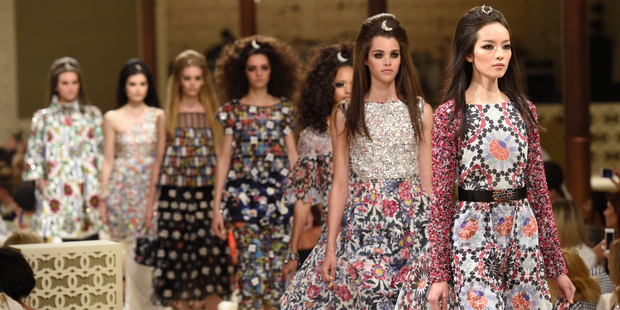 Cruise, resort, holiday. The fashion world isn't enjoying a vacation: in fact, quite the opposite. These are some of the confusing, obfuscating monikers given to fashion's new obsession, interim or "pre" collections - entire seasons of clothing presented between fashion's traditional spring/summer, autumn/winter split.
International designers are currently knee-deep in "cruise". The power-player troika of Christian Dior, Chanel and Louis Vuitton have presented their respective collections across three separate continents and others in the industry are scrambling to showcase their own wares in showroom appointments and presentations over the next two months.
These clothes will make up roughly 35 per cent of the designers' income - another 35 per cent comes from "pre-autumn", showcased from November to January each year. The remaining 30 per cent, or less, is composed of sales based on traditional spring/summer and autumn/winter catwalk shows.
That's a lot of sales figures. And really, that's what pre-collections are all about. "Cruise is our most important collection," stated Michael Burke, Louis Vuitton's CEO. "It's everybody's biggest collection." The tricky titles - "cruise" and "resort" - allude to their commercial origins: satisfying the demands of wealthy clients for fresh garments to wear during summer vacations.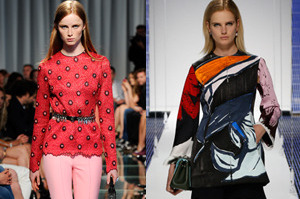 The implication is that cruise clothing and collections are flimsy nothings, better suited to stuffing a suitcase than filling a catwalk. Perhaps that was once the case, but no more. Witness the time and money lavished on Christian Dior's recent cruise show in New York, Chanel's excursion to Dubai or Nicolas Ghesquiere's Louis Vuitton collection presented in Monaco last week.
Nevertheless, perhaps it's all part of a move away from fashion as pure fantasia. Ghesquiere intoned the word "real" repeatedly when talking about his Vuitton clothes, and regardless of the intricacy of their embroidered and jewelled surfaces, nothing felt overdone. Similarly, despite the Thousand And One Nights backdrop to Karl Lagerfeld's Chanel cruise show - staged on a man-made island off the Dubai coast, in a Moorish palace specially erected for the occasion at a rumoured cost of £1.4 million - there was a resolute commercial reality to the clothes. "I made a modern look for women all over the world," Lagerfeld stated. "This is, for me, a look that can translate for everybody in the world, especially with the travelling - it's a cruise collection."
There's that word again - cruise - which does seem to have an impact on designers' thought processes. Sometimes, it's a clanging impact: far too many designers can't see the clothes for the "cruise" and wind up splodging nautical stripes and dropping comedy anchors across their clothes.
"It needs to have a commercial impact," said Raf Simons, of the cruise collection he showed in New York for Christian Dior. "I am trying to bring a lot of reality to Dior ... they're not going to be 3m tall," he continued, miming a towering pair of platform shoes. "It's a cruise collection."
During that Chanel cruise show, one fashion editor made an apt comment: that the ready-to-wear was replacing haute couture, in its use of expensive, labour-intensive techniques and in its unwearability. The pre-collections, by contrast, have elevated themselves over the past few years from suitcase-stuffing to wearable; practical, saleable, yet undoubtedly "designed" clothes. Chanel dubs its pre-autumn collections "Metiers d'Art", using them to showcase techniques of craft specialists, such as the embroidery houses Lesage and Montex or the Scottish cashmere company Barrie. That doesn't come cheap. Nevertheless, with high-profile clientele demanding more of their fashion, ironically in today's marketplace of hyper-luxury, they are commercial.
Our demands of designers' pre-collections are being pushed higher and higher. If these collections were virtually unheard of 20 years ago, the lavish spectacles of Dior, Chanel and Louis Vuitton are only the most visible examples of a seismic fashion shift from two seasons to four. Pre-seasons - previously for buyers' eyes only - are reported as avidly as the biannual catwalk shows on websites such as style.com - and in the pages of magazines. In a sense, they're also satisfying a demand, for physical product and fashion imagery; for fresh ideas and creativity.
So pre-collections are great for fashion buyers, for wealthy clients and for frock-watchers. They provide extra trends for high street retailers such as Topshop to latch on to (incidentally, said high street behemoth has no fewer than 52 drops of fresh product each year). But where does it leave the designers?
"Has a designer ever said they like pre-collections?" asks Lazaro Hernandez of Proenza Schouler. "I think that there's always been this fight between editorial and expressing creativity, and commercial clothes," he continues. "Somewhere along the line, they split up."
"More commercial, less expensive," interjects his Proenza partner, Jack McCollough. "Pre-collection is delivered earlier, but it goes on sale at the same time as the collection. It has a really long shelf life."
"It's weird, because we started with two seasons; we got to see the tail-end of that and the beginning of these four seasons," continues Hernandez, of the beginnings of the Proenza Schouler label in 2002. Then he sighs and exclaims: "It's a pain in the ass."
If we're honest, that's probably the reaction of many designers when confronted with the doubled workload the pre-collections represent. Despite the financial benefits, cruise is no vacation for the fashion industry.
- The Independent