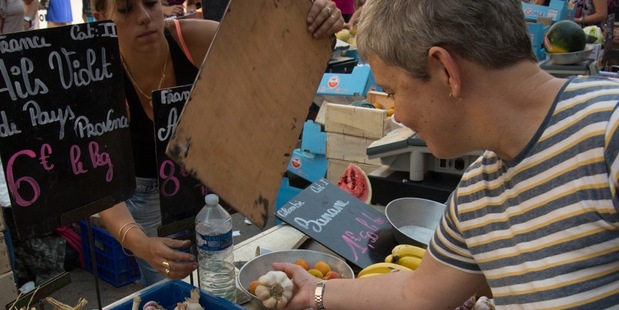 Jo Crabb's My Two Heavens ($39.99, Random House) is a sweet memoir detailing her double life. With partner Stephen Allwood (who illustrates the book) she moves between the Careme cooking school on Martinborough's Palliser Estate and their second home in Montjaux, a village in rural France. We asked Jo to compare the two foodie destinations.
Favourite ingredient?
Martinborough - Goat's cheese. It adds tang and sparkle to salads, nibbles ... life really.
Montjaux - Herbes de Provence. Very good sprinkled on lamb then grilled. Also summer vegetables grilled - courgettes, onions, capsicums.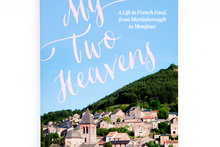 Restaurant or cafe?
Martinborough - Our old cafe, Cafe Medici. I meet up with friends there every single morning and we set the world to rights and plan our days.
Montjaux - Le Chateau for the cultural experience and the "menu ouvrier" (workers' menu). Four courses with wine is €12 ($19). Just be prepared for a healthy interest in you, and to often be the only woman there.


Rainy day recipe?
Martinborough - Bread: There's nothing like that smell.
Montjaux - Coq au vin with a nice Cotes du Rhone and the chook sold with head attached.


Food shop or market?
Martinborough - The inimitable Pain & Kershaw, still run by the Kershaws after 135 years, they've got more or less everything including leaf gelatine, fresh fish some days, and the best cheese scones.
Montjaux - The Saturday market at St Affrique, it's the real deal with bustle, gossip, smells and tastes.


Foodie acquaintance?
Martinborough - The Palliser team, who'll give you an honest, if not brutal, opinion on any new food trials and recipes.
Montjaux - Stephen, my partner, who shares all my adventures - from new restaurants to picnics when you've forgotten the corkscrew and it rains, to the excitement of finding out you've accidentally camped next door to the Valrhona chocolate factory.


- VIVA