Our first baking experiences usually come at the apron strings of that most wonderful person — our mother, writes Angela Casley.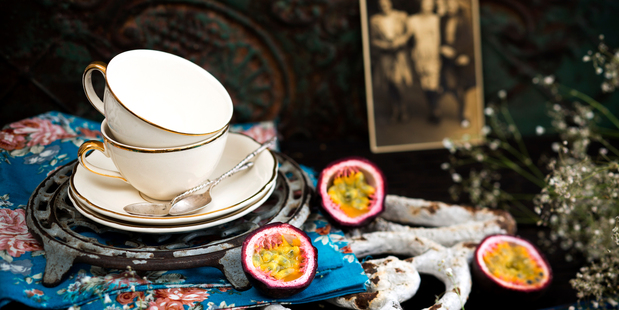 When it comes to tradition, the kitchen is the place in the home where generations of women have gathered to share their knowledge not just about cooking, but about life. When we were growing up, the kitchen was the hub for all the family, and I have strong memories of great family discussions around the kitchen table.
I also have wonderful memories of my first cooking experiences alongside my mother - licking the butter and sugar from the beaters during a baking session and making my first batch of chocolate fudge under her direction.
I can remember endless moments of fun and laughter in the kitchen with my sisters and I all getting involved in meal preparation, though the laughter went down a notch at dishes' time.
It was 16km to the nearest shop so our mother had to be creative - and highly organised - when it came to putting food on the table, using what was in the cupboard, fridge, freezer or growing in the garden. There was no popping into the local supermarket as a back-up.
This didn't stop her from always looking for imaginative new dishes: a dinner party with a starter of beautiful Kaipara oysters made into a fresh soup with home-made bread, slow-roasted mutton with home-grown vegetables, delicious fruit desserts served in fancy glass bowls.
As children we took it all for granted - we were too busy rushing off on our next adventure. Today, however, I have wonderful memories based around sharing food, recipes and time together, and can thank my mother for these.
Making the most of what's in season is something I have inherited, hence my current obsession with guavas. There are several trees hanging over garden walls further down our street and the pavement is thick with dropped fruit. Nobody seems to pick them up, they just stand on them and squish the juicy pink berries.
So I have been busy making guava jelly and apple and guava crumbles. Today, I have roasted them with balsamic and olive oil, then added a selection of other ingredients to make a light, tasty salad. For the dressing I like to use manuka honey - it's my favourite.
My mother has always made her own pastry, often with added sour cream or cream cheese for a light texture.
"Never be afraid to add plenty of butter," she says. She doesn't use scales but always gets it just right. Free-form tarts, of course, can be filled with any selection of delicious flavour. For mine I have used spinach and ricotta with a hint of blue cheese. These are always great to serve for lunch when my mum and sisters come for lunch.
Yoyos speak for themselves as a melt-in-the-mouth treat. They are one of the first types of biscuit my mother and I made together. The bowl was always great for licking. Today I have folded passionfruit pulp into the filling.
This week's column is dedicated to Mum whose love sharing food with her growing extended family and friends is what makes her and everyone around her happy. She is always an inspiration, and can still teach me a thing or two in the kitchen.


Recipes:
• Quinoa, chicken, guava and feta salad
• Freeform ricotta and spinach tart

- VIVA