Fiona Ralph chats to Mimco's managing director about her 10 years with the accessories label.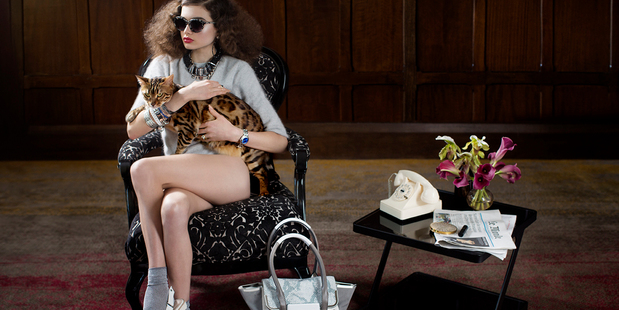 Cathryn Wills knows good accessories - she's been an integral part of cult Melbourne-based accessories brand Mimco for nearly 10 years. She has worked in roles from design manager, to creative and commercial director, to her current position of managing director where she oversees the extensive range of stylish handbags, on-trend shoes and statement jewellery.
"The role has obviously expanded enormously," she says. "I still set the creative direction, still work very closely with the designers but I'm certainly not sitting there sketching designs anymore."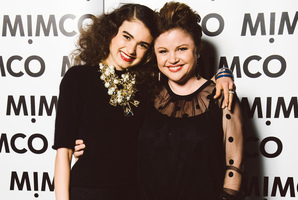 With a head-office team of 50 and over 100 stores (four of which are in New Zealand) she still manages to be hands-on within most departments. The team are in the middle of an office relocation and Wills has just returned from a trip to South Africa where the brand opened an impressive eight boutiques in even fewer days.
She also fitted in side trips to Japan for an upcoming campaign shoot, Shanghai for a design development trip, and London and New York to check out street style.
"It's important to see what the rest of the world is doing."
Founded by Amanda Briskin in 1996 with a focus on handbags, Mimco grew to incorporate small leather goods and jewellery, and eventually shoes, sunglasses, belts, scarves and more - as Wills explains, "pretty much every accessory category you can imagine". Of course her personal collection is rather extensive. She names shoes and jewellery as her favourites, and changes her handbag often.
"It is important to wear the handbags and actually get a feeling for whether they're the right shape and are comfortable on the body," she explains. "When I'm travelling I take a different one each time to see if it's living up to its end-use promise. I think it's important to interact with the product, to make sure that we're continuing to do new and exciting things but also catering to the comfort of the customer."
Of the growth Wills has witnessed while with the brand, she says: "Obviously scale and size does change some things, but as far as culture and the creative ethos of the brand, that has very much remained constant.
It's something I'm very passionate about, ensuring that the design integrity is maintained. It's certainly the vision that Amanda set the business up with and that's what we remain true to and will continue to do."


- VIVA