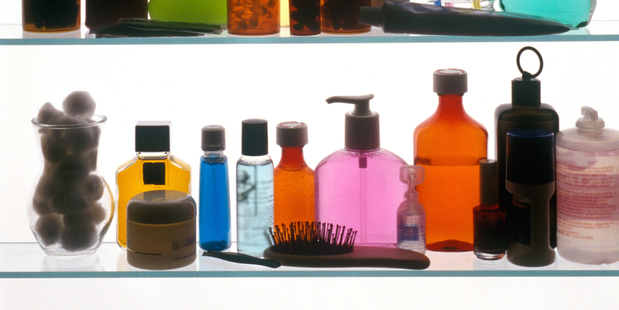 This past long weekend we were on a family trip out of town, with three of us sharing a motel. As always on trips away, too many toiletries were taken and too much time spent on toilette. Not I might add by me, despite the obvious occupational hazard of being a beauty editor.
Both my husband and 13-year-old daughter spent way longer showering and dressing for the day than I did, something made more noticeable by us all sharing a small space and rising at roughly the same time, intent on heading out the door in more unison than usual. That's tricky when some people insist on avidly shaving and plucking first.
In Auckland, our starts are staggered so if the other two want to take turns wasting water and singing in the shower then I simply jump the queue - or roll over and snooze - rather than find it irksome. On holiday it's tempting to get out the timer.
It's also tempting to ask accommodation providers if they have ever tried applying makeup in an unlit cave and pointing out that even in pre-historic times cavewomen probably had the luxury of a rock niche on which to place their bone trinkets.
But let's not change the subject to bathroom design, flawed as so many of them are.
Holidays have a way of highlighting our own flaws which in my case include a lack of patience about other people's personal foibles. In close confines, the teenager's habit of considering what is yours is theirs becomes especially maddening, particularly when it involves missing eye makeup remover and emptied sunscreen. Now safely back home with separate shelves, I'm relishing routine and my own territory. Tolerance requires another journey.
- VIVA