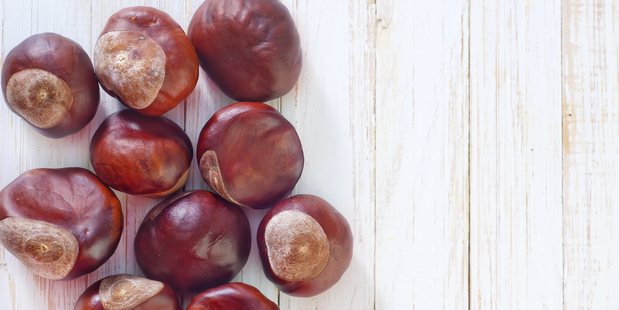 Make the most of this in-season superfood - fresh chestnuts are only around until the end of the month.
They're fabulous roasted or steamed on their own, or adding crunch to dishes as seen around town.
The French Cafe serves them in a riceless risotto with celeriac, lentil, potato and sprout leaves, Orphans Kitchen teams theirs with pork, Cocoro includes them in their desserts and newly refurbished Rosie (formerly Rosehip) makes a delicious cauliflower, chestnut, silverbeet and chilli dish.
Caren Campbell of organic producer Johnny Moo's Chestnuts says not many people know about the high nutritional benefits of the locally and sustainably grown nut.
"Chestnuts have barely any fat, in fact less than 1 per cent, unlike all other nuts," she says. "They offer many of the fibre, mineral and cholesterol-free benefits of tree nuts, without the calories and fat content."
She also notes they are high in vitamin C and energy-rich carbohydrates and are low in sodium.
For stockists and recipe ideas see johnnymoo.co.nz