Create a database of your favourite wines with Jo Burzynska's top tips.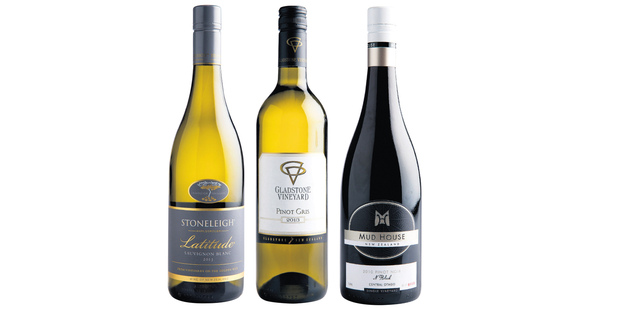 You must have a photographic memory," a guest at a recent dinner party declared on my ability to recall a wine I'd shared with the host some years back.
Actually, I think my memory's pretty average, but as I pointed out, if you work with wine, or even if you don't, there are ways to ensure what you drink is retained in your mind rather than going adrift in a sea of vino.
That intriguing wine from the slopes of Mount Etna was etched in my memory. I could also recollect the specifics of the ripe Refosk that I had in my hand when my partner proposed to me in a Slovenian inn. And I remember a host of less remarkable wines sipped at more prosaic times over the years: it's all down to an active interest and some easily applied techniques.
It's amazing how even when a bottle makes such a strong impression you think you'll never forget it, a few dozen wines down the line it becomes lost somewhere in the dusty cellars of the mind.
When I ran a wine shop, if I had a bottle for every customer who came in with imprecise information about a wine they'd enjoyed, I could fill a cellar. Red wine, white label, black writing is not enough to reunite a drinker with an elusive drop.
As most wines are consumed in social environments, bottles are up against a lot of competition for attention, so it's no wonder that people often are only vaguely aware of what exactly is in their glass. If it's not something you've chosen, get into the habit of asking the person who's poured it for the name of the producer and grape variety if you're unsure.
Even if you do know what it is, it's all too easy to forget the specifics. However, paying just a few seconds of attention to what you're tasting will help lodge it in your mind and has the added benefit of making you a better taster and more appreciative of wine.
When you get a new wine in your glass, just pause for a brief moment to take stock of its flavours and textures. Try to put words to these as this helps commit them to memory and builds up your tasting vocabulary.
If it's a wine that you definitely don't want to forget, it's also worth jotting down the details. I used to have a small, dedicated notebook for this purpose that was always on my person but, nowadays, smartphones are perfect for discreetly logging information. There are even apps that allow you to enter and keep track of your own tasting notes.
Creating a permanent database of the wines you taste may be getting into the territory of the wine buff or pro, but it's the ultimate aide memoire. It not only provides comprehensive back-up for when the memory fails to reboot on certain wines, but also allows you to go back in time to compare back vintages of the same wines or offers an overview of entire vintages.
This is what I use and where all the wines I taste professionally are catalogued. But if it's a step too far, the other techniques should ensure all the good and the great examples you taste are never consigned to oblivion.
And no, I didn't make a written assessment of the wine I was drinking when my partner asked me to marry him. But I had already noted its name on my cellphone before the big moment, so it never got lost in the excitement.


Stoneleigh Latitude Marlborough Sauvignon Blanc 2013 $22.59
A ripe, powerful and textural sauvignon from the range above the standard Stoneleigh wines with an intense and succulent palette of tropical fruit punctuated by notes of lime, dried herb and flint. Widely available from leading liquor retailers.
Gladstone Vineyard Pinot Gris 2013 $25
A delicious Wairarapa pinot gris with fresh apple fruit infused with notes of cinnamon and nutmeg spice over hints of honey, nut and florals. Find at First Glass, Village Winery and Fine Wine Delivery Company.
Mud House N Block Central Otago Pinot Noir 2010 $42.99
667 is not the neighbour of the beast in N Block, but a high quality clone of pinot noir that Mud House has bottled separately in this impressive limited release wine. It's a rich expression of the variety with its brooding black cherry and blackcurrant fruit, notes of dark chocolate and spicy oak. Available from Bethlehem Wines and Spirits, Village Winery and New World: Rotorua, Warkworth and Hamilton.


- VIVA